Gmail Redesign brings Chat, Meet, Tasks and Docs all at One Place
If you're still curious about the title of today's article, well don't be anymore because it's true. Google is releasing a major Gmail redesign to its G Suit productivity tools. It is integrating Gmail, Chat, Meet, and Rooms on the web and on the mobile as well. Not only this, but they're bringing other tools like Calendar, Docs, Sheets, and Slides in its update too. This Gmail redesign will be released for all the G Suite early adopter program. It'll then later in the year be available to all the regular G Suite users too.
Read: Google Sued for Spying People in Apps even After Opting out
Google in its blog termed this update as "Introducing your new home for work in G Suite". This means that with all these tools being in one place, people can more easily and freely work without using too many apps. Because, thanks to the Gmail redesign, you'll get everything under one roof. Google at the moment is hoping that the Gmail update will become a major collaboration and discussion hub because of a new feature named Rooms.
Gmail Redesign will make Work much Easier
Rooms are somewhat similar to Slack Channels and are a topic-specific chat tool. Google Rooms will be a place where employees and colleagues can share tasks and calendar invites. In Rooms, colleagues can also discuss work in real-time. This tool will really add value for workplaces and companies where people can work and show their capabilities in real-time.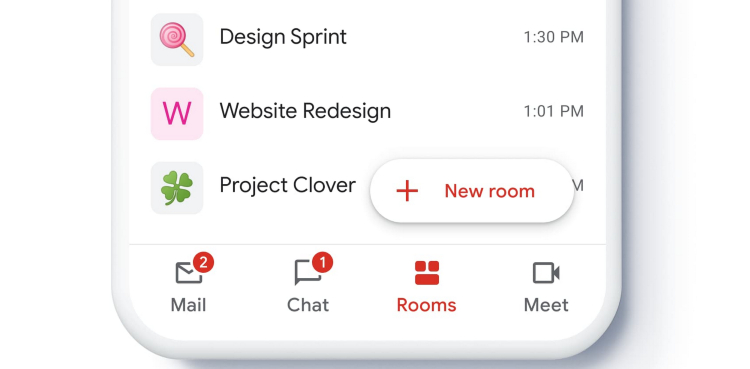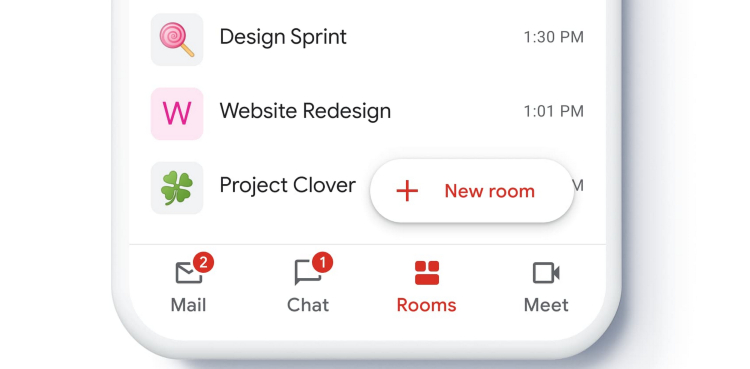 Another major tool being added to Gmail is Google Meet. Google Meet is Google's dedicated video conferencing platform and is massively used around the world. It was added to Gmail in April this year after the lockdown was imposed all around the world due to the COVID-19 pandemic. It'll hold its position right where it was in Gmail but will come with a new interesting feature. The feature is that it'll make a new picture-in-picture mode available without getting removed from Gmail.
Last month in June, Google brought Google Chat into Gmail on the web. With Google Chat, people can communicate more easily without the formality of switching tabs. Google Chat will soon join Gmail on Android and iOS. This will make it even easier for users to do more work from one place, wherever you're. The company's blog post also said regarding Google Chat,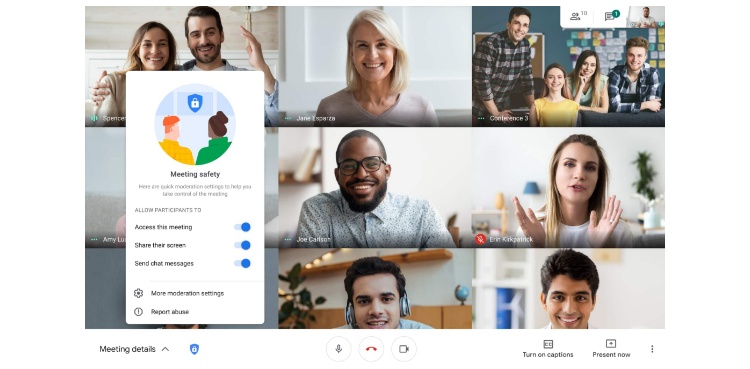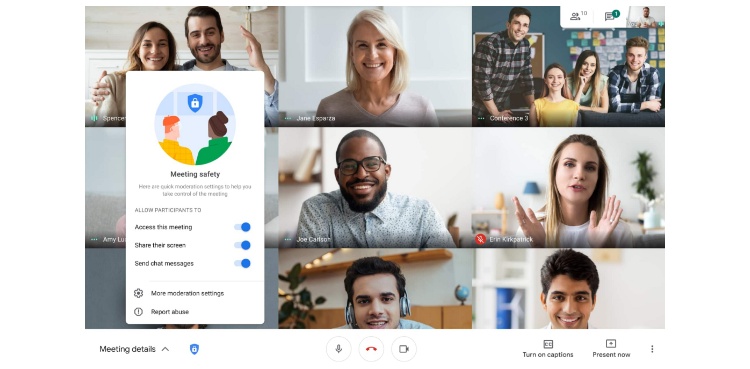 We're also enhancing the collaboration features in Chat rooms by adding shared files and tasks, making rooms an even better solution for longer-term projects. With quick access to shared chat, important documents, and to-dos in one place, it's easier for everyone in a group to stay on the same page. Plus, Chat lets you create rooms that include people outside your company, like contractors or consultants, so your group can be not only cross-functional but also cross-organizational.
Read more: Google for Startups – Join the Online Accelerator Program from Pakistan
Third-party Apps are included too
The Gmail redesign is not just limited to Google's own G Suite applications. Gmail also added third-party apps like DocuSign, Salesforce and Trello will also be available in the new Gmail. The redesigned Gmail is currently being tested by selected companies, but in a while will be available to all G Suite users. These updates will be most probably rolled out for consumer Gmail users too but it isn't confirmed at the moment. However, Google has confirmed that the security updates to Chat and Meet will be implemented for everyone.
Via: TechRadar