The US accuses Two Chinese Hackers targeted COVID-19 Research and Defence Companies
The Department of Justice (DOJ) US has accused two alleged Chinese hackers with hacking valuable data and some trade secrets from companies worldwide. Not only this, but these hackers also tried to steal data from firms that are working on COVID-19 vaccines and treatments. The US prosecutors also claim that the hackers hacked for the sake of China's Ministry of State Security. While the hackers hacked other data for some personal benefits. These two hackers are now WANTED by the Federal Bureau of Investigation.
Read Warning! This Cyberattack "BadPower" can Melt your Smartphone
Li Xiaoyu 34 (who's handle is Oro01xy) and Dong Jiazhi 33 have allegedly been doing this since 2009. The DOJ claims that the Chinese hackers were encountered after they hacked computers at the Department of Energy's Hanford Site. The Hanford Site is basically a decommissioned nuclear production facility.
Chinese Hackers invaded in a Large Swathe of Areas
In addition to this violation, they're charged for invading in a wide area of defense, gaming, software, and biotech companies often seeking proprietary data. The US claims at least one case in which these hackers tried to extort a company. They threatened them to publish their source code online. Deputy Director of FBI David Bowdich says while addressing this matter:
China steals intellectual property and research which bolsters its economy. And then they use that data as a weapon to silence any country that would dare challenge their illegal actions. This type of economic oppression is not what we expect from a trusted world leader. It is what we expect from an organized crime syndicate.
The 11-count accusation charges Li Xiaoyu and Dong Jiazhi with a wide-ranging conspiracy. The conspiracy to steal Terabytes of trade secrets and other data and to hack computers from almost ten years ago up till now. The accusation says that these two Chinese hackers researched vulnerabilities in the areas of biotech and other publicly known firms that work for COVID-19 treatments, vaccines, and testing technology. The US officials say that it isn't confirmed yet whether they were successful in stealing data related to vaccine research.
Justice Department verdict on the Matter
The indictment did not tell the names of the companies allegedly hacked by the hackers. But the list includes companies in California, Washington, Texas, Maryland, Massachusetts, and Virginia. The indictment also said that Chinese hackers breached a British AI firm and a Spanish defense contractor. It also compromised an Australian solar energy engineering company. The head of the Justice Department's National Security Division John C. Demers said;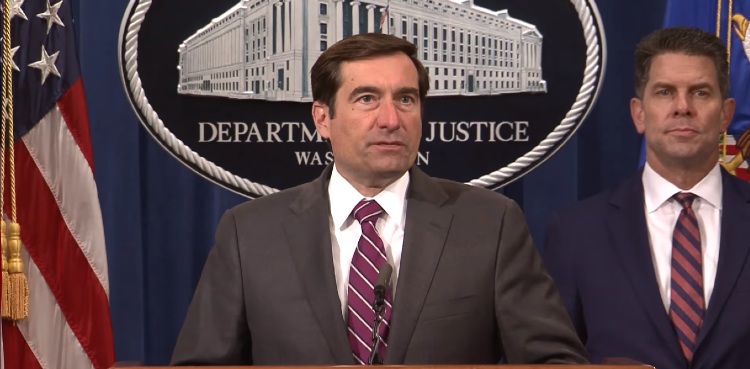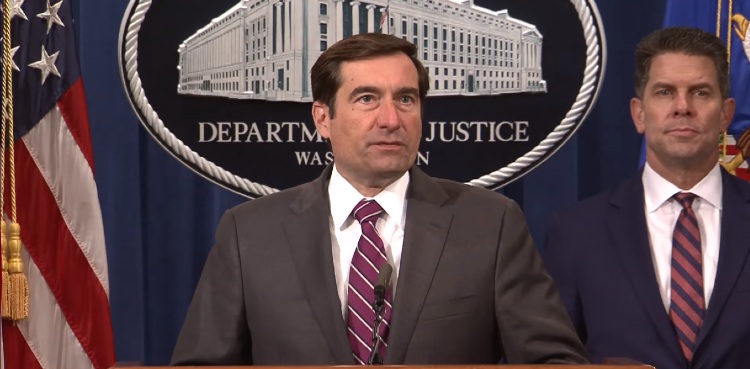 "China has now taken its place, alongside Russia, Iran and North Korea, in that shameful club of nations. That provides a safe haven for cybercriminals in exchange for those criminals being 'on-call' to work for the benefit of the state. Here to feed the Chinese Communist Party's insatiable hunger for American and other non-Chinese companies' hard-earned intellectual property, including COVID-19 research. These accused hackers are "a prolific threat to the U.S. and foreign networks."
Also read: DDoS Attacks on ITI from Multiple Sources including India
Well, looking into the matter of data breaching and hacking, Li and Dong are charged with identity theft, violating anti-hacking laws, and conspiracy to commit wire fraud. The charges for each carry a maximum sentence of over 40 years. But however, they won't be arrested in the US or face trial.
Via: The Washington Post