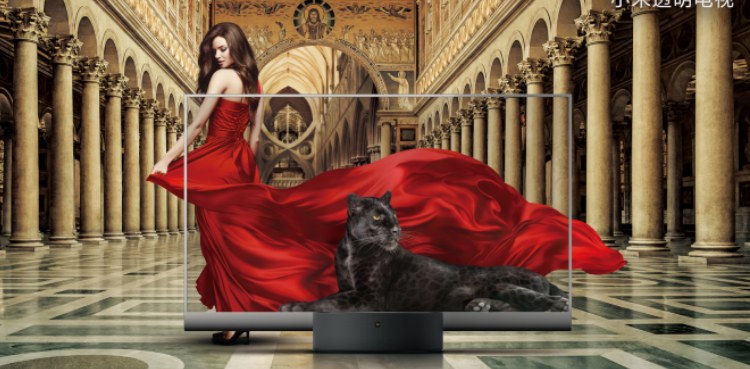 All of us know that the best of TVs are those that provide a picture so good that it's like you're looking through a window into another dimension. But have you ever thought of a TV that was actually like a window? Like a TV through which you can actually look at what's behind it? Well, if you haven't seen anything like that till now, Xiaomi has something in the market for you. Xiaomi as part of its 10th-anniversary celebration revealed a see-through OLED TV. Yes, you heard that right, Xiaomi has unveiled a see-through 55-inch TV, the Mi TV Lux OLED Transparent Edition.
Read: These Buttonless Mobile Game Controllers are Truly one of a Kind
Mi TV LUX Transparent Edition is the world's first mass-produced TV, as the company says. This see-through TV is able to be transparent due to the fact that Xiaomi put all its efforts into its circular base instead of behind the display. But the real mesmerizing part that how they made this TV is through utilizing a Transparent OLED technology (TOLED).
Xiaomi's See-through TV based on TOLED Technology
As described by the Universal Display Corporation site, TOLED screens use transparent components all the way through the stack that makes the screen. TOLED screens don't even need any backlighting, which means that each diode emits its own light, resulting in images looking like they're floating. While on the other hand, OLED screens use a reflective cathode layer. That is why they are not see-through even if their back is removed.
Xiaomi says in a release regarding the see-through TV;
When Mi TV LUX OLED Transparent Edition is turned off, it looks like a mere glass display. The pictures it displays seem to be floating in the air. Hence, merging the virtual and the real to bring an unprecedented visual experience."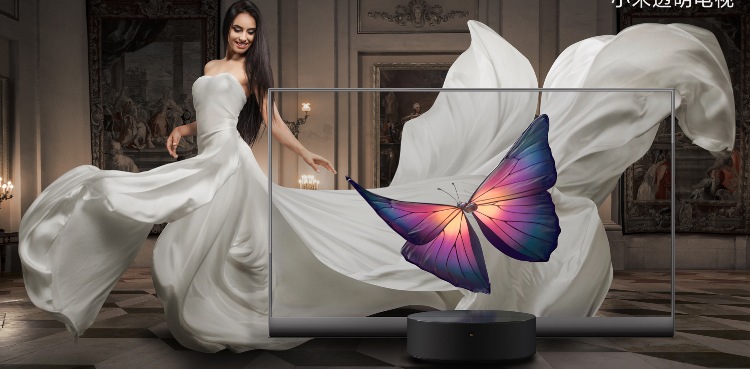 The Xiaomi transparent TV is basically 55-inch in size and its transparent panel features a 150000:1 static contrast ratio. Along with that, it has an infinite dynamic contrast ratio that offers extra rich blacks and unmatched brightness. This TV is quite similar to LG's 55-inch transparent 55EW5TF-A. It has the exact same 120Hz refresh rate, 10-bit color depth, and 1ms response time.
Also read: Wemo WiFi Smart Plug is available now at a Cheaper Price
The Xiaomi Mi TV Lux OLED will cost about $7,200 and it'll be available to order on August 16th.
Via: The Verge
Ayesha Khan is a Content Writer and Digital Marketer at Codematics Inc. She has done her BS in Electronic Engineering. In her free time, you can find her cooking meals, reading books or watching Kdramas. Search for her articles under the hashtag #AKArticle on LinkedIn and Twitter.