Believe it or not! A Family in Karachi has Giraffes as Pets at Home
To be honest I have never heard or seen such a story, especially in Pakistan. A Family in Karachi (Defence Phase VI) has kept a pair of Giraffes as pets at their home. You would have heard about lions, bears, and snakes as pets but rarely about the giraffe.
First I did not believe that, but the recent videos circulating on Social Media have confirmed Giraffes presence at the house in residential areas. Moreover, General Public in response to these videos raised several questions about their legality and animals rights.
Read Also: Life-Changing Story of a Pakistani from Carpenter to Fashion Model in Saudi Arabia
People on Social Media have requested the family to release Giraffes in Jungles at their natural place. Because these sorts of animals love living in open places on their own. While a number of people are calling this act as showcasing the wealth and standard.
Not only that, but their neighbors also seem to be against that family. They said on a private TV Channel that "We told the owners that they can't keep giraffes in a residential area. They have agreed to shift them to their farmhouse in Gadap Town." 
Owner of Giraffes Pair in response to this all said that, he owns mini-zoo permit which allows to import the animals. But that license do not mention that whether you can keep Giraffes as pets or not.? Or you can keep such animals at residential areas or not.?
Back in 2016, the International Union for Conservation of Nature's Red List issued a report. Where they mentioned that Giraffes are vulnerable as their breed ratio is continuously decreasing by 36% to 40% (2015). The reasons behind are illegal hunting and environmental changes.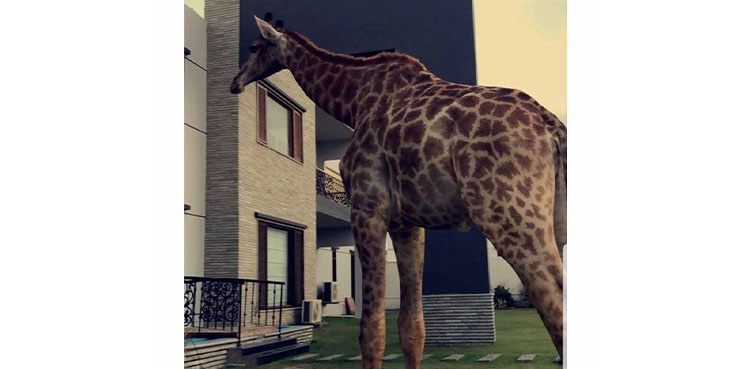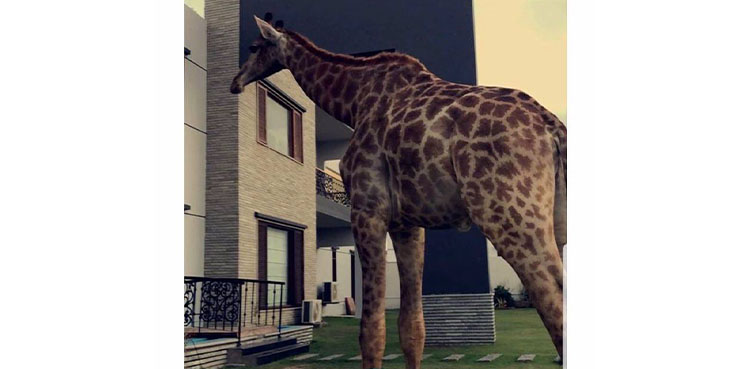 So share your thoughts with us about the Giraffes as pets & the family who own them. You can comment in the section below the post. Stay tuned with Maticstoday for more related updates on a daily basis.