FAA has Granted Amazon Prime Air to Start Delivery Drones Trials in the USA
Well, before moving forward to the main topic, let me tell you about Amazon Prime Air, it is an underdevelopment cargo service initiated by Amazon using delivery drones in the USA. While recently FAA (The Federal Aviation Administration) has granted Amazon Prime Air to start its Delivery trials in the United States.
So far, we don't have any official information about when the company will start the trials commercially. But according to Bloomberg, they have tested the operations in the Northwest & Vancouver areas. Amazon has chosen the Next-Gen Hybrid Drones for providing services. Keep in mind that it may still take longer to make a proper start.
Read Also: Great News as Amazon enters Pakistan to Provide Web Services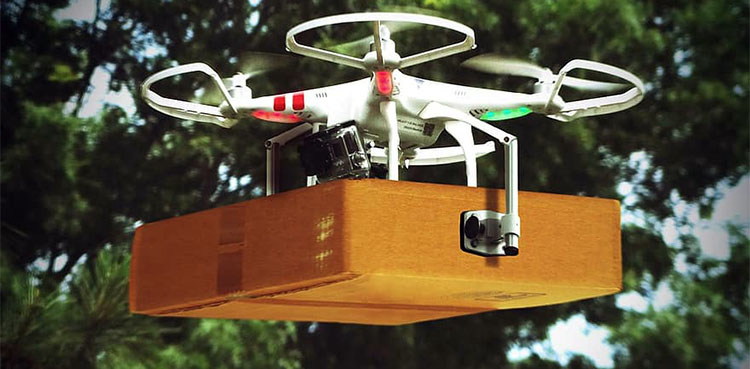 Amazon Delivery Drones
We can call this really a game-changer move by Amazon. It will totally change the ways we were adopting before. Although it's not for the first time that any company got certification from the FAA. Wing and UPS (Alphabet Subsidiary) are also in the same race of using delivery drones.
But Amazon has long term plans to implement its strategies. The Amazon delivery drones will deliver the package to its destination within 30 minutes. The distance requirement to put the order will be 16 km. While the maximum weight that drones will carry is 2.5 kg or less. That's not bad if we consider this service just as a start.
Here is what the Amazon Vice President David Carbon said, "This certification is an important step forward for Prime Air and indicates the FAA's confidence in Amazon's operating and safety procedures for an autonomous drone delivery service that will one day deliver packages to our customers around the world."
Read Also: Islamabad Police will now Use Drones for Patrolling
I really appreciate this service started by Amazon and wish to see their Delivery Drones in my country too. Share your thoughts with us regarding the topic. You can comment in the section below the post. Stay tuned with Maticstoday for getting more latest updates on a daily basis.