Best Mini Tripod You can Buy in Year 2020
4 min read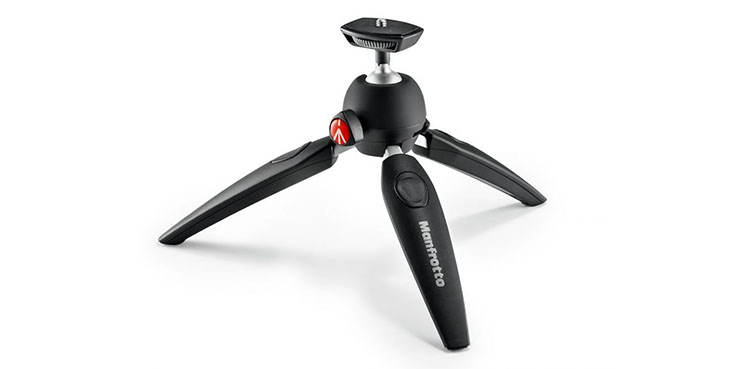 Capturing Images or Recording Videos totally rely on how stable you hold the Mobile/Camera.? While the hands itself are not capable of staying that much stable. You need to have something that can actually hold the gadget in a stable position. So here we got introduced to Tripods that can be used to take images and record videos in a stable form. Not only that, now we also have a variety of Mini Tripod available in the market.
These are smaller in size, have portable features, and available at an affordable price range than the Big Tripods. Whether you are a beginner or professional Photographer, you can utilize the Mini Tripods. They are compatible with smartphones, DSLR as well as normal cameras. Now you probably would be thinking of How to choose a relevant tripod.? While I am exactly here with a list of the best Mini Tripods you can purchase in 2020.
Read Also: SteelSeries Arctis 7 2019 – The Best Wireless Gaming Headset
Best Mini Tripod for 2020
1: Manfrotto Pixi Evo
Manfrotto is a name going on top in the for having the best Tripods. While Manfrotto Pixi Evo is a 2 Section Mini Tripod because 2 of its 3 legs can be locked into 6 positions. It is capable of bearing almost 2.5 kg of payload weight, legs have stretchable distance up to 19 cm, and the ball head is capable of rotating around 90 Degrees Angle. Moreover, the Pixi Evo can easily grip Smartphones & Entry Level DSLR Cameras as a decent Table Top Tripod.
| | |
| --- | --- |
| Payload Weight | 2.5 KG |
| Front Tilt | -35° / +35° |
| Lateral Tilt | -90° / +40° |
| Maximum Height | 20 cm |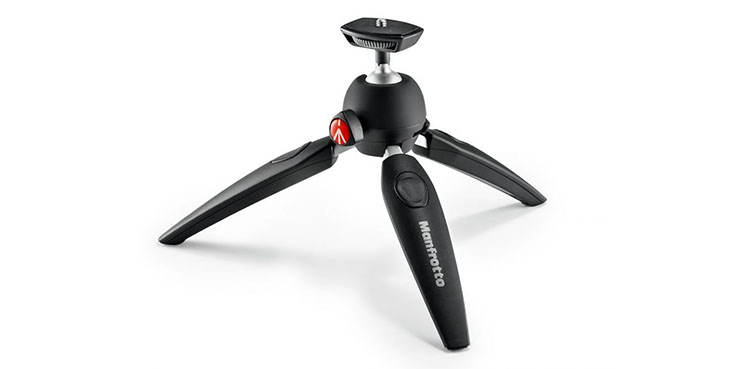 Pros
Quality Ball Head
Light Weight
Foldable Legs
6 Position Legs Stretching
Cons
Not that Taller If you Stretch the 3 Legs
2: Sirui 3T-35K
Sirui 3T-35k Tripod is made up of metal material and that's why can easily bear a payload weight of almost 4 kg. Just hold the tripod in your hands or place it on the table. Now you have full access to a number of directions for capturing images or recording videos. It is a small size tripod but with a number of big features. You can even pack it in a small bag. Its center column is detachable, legs are 10cm long, and have 180 degrees up/down foldable support.
| | |
| --- | --- |
| Payload Weight | 4 KG |
| Tripod Weight | 430g |
| Closed Size | 16cm |
| Maximum Height | 34cm |
Pros
Quality Product
Compact Size
Large Ball Head
3: JOBY GorillaPod 5K Kit
It's something extra flexible, yup you will find Joby GorillaPod 5K Kit totally a different type of Mini Tripod. It is made up of aluminum and specific to professional sort of usage. Like for DSLR & Mirror-Less Camera. GorillaPod features wrappable legs that suit any type of surface to stand. Foots are covered with a rubber material and the ball head is compatible with Arca-Swiss System in order to release the plates quickly. Moreover, these legs are bendable and rotatable up to 360 degrees angle for more accurate positioning.
| | |
| --- | --- |
| Payload Weight | 5 KG |
| Tripod Weight | 0.739 KG |
| Dimensions | 6.5 x 6.5 x 38.5 cm |
| Attachment Type | 1/4″-20 Standard Tripod Mount |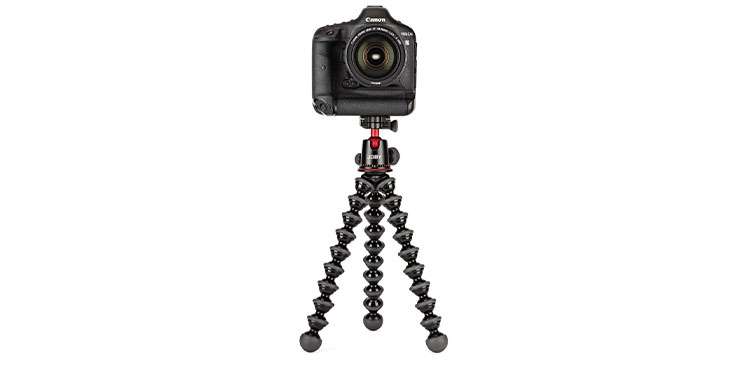 Pros
Quality Tripod
Payload Weight is 5 KG
Legs can be Positioned at any Place
Cons
Well Suits Professional Users
4: Benro BK10
Benro BK10 is a Tripod as well as a Selfie Stick. It is well suited for smartphones and small size cameras. It features a minimum height of 18cm (when folded) while a maximum height of 91cm. Moreover, it also features a seven section telescopic centre column. It can bear a maximum payload weight of 1 kg, that somehow is a pretty limited range, but well enough for mobile phones and smart cameras.
| | |
| --- | --- |
| Payload Weight | 1 KG |
| Tripod Weight | 0.3 kg |
| Minimum Height | 18 cm |
| Maximum Height | 91 cm |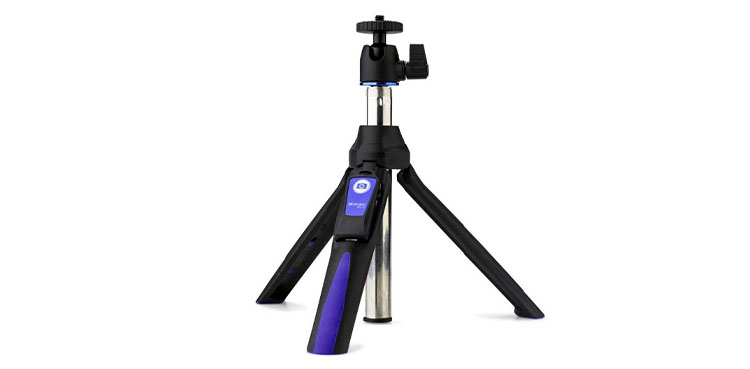 Pros
Bluetooth Remote
Affordable
5: Gitzo Mini Traveler
Gitzo Mini Traveler Tripod is expensive a lot than other similar models. But you know what.? It's built quality is something extraordinary. The company used carbon tubing technology in this Tripod's legs. These legs have the capability to bear the maximum weight of 25 KG. While the ball head is made of pure aluminum and has the capacity to bear the weight of 3Kg. It is something solid to buy but you need to have an extra amount of Dollars in your pocket.
| | |
| --- | --- |
| Payload Weight | 3 KG (25 KG Legs) |
| Tripod Weight | 265 G |
| Folded Length | 21 cm |
| Max Height | 17 cm |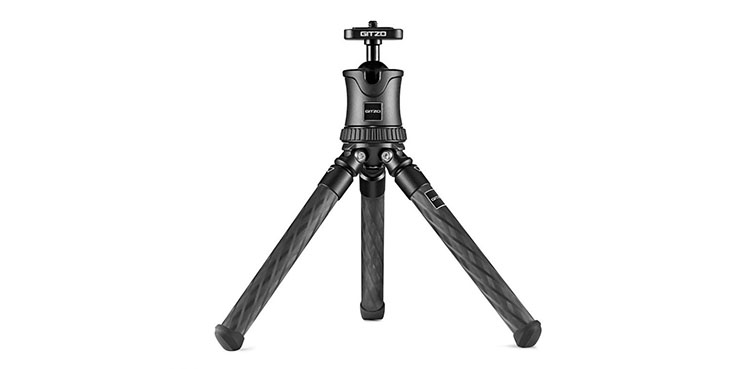 Read Also: Best Buy Ethernet Cable in 2020 for Online Gaming
If you liked the post about the best Mini Tripod for the year 2020. Do share it in your social circle with others. You can also leave feedback in the comments section below. Stay tuned for getting more related updates on a daily basis.
The author behind @maticstoday, working as a Digital Marketing Specialist in Codematics Inc. Writing tech-related stuff and delivering solid reviews is in his keen interest. In his free time, You will find Uzair playing video games & that's why most of the topics he writes are based on game-related stuff.