Best Portable Printer You Can Buy in 2020
Portability has become need of time as user preference in the recent years has changed a lot. They demand advanced, compact in size & easy to use product. Keeping this demand on priority, manufacturers have shifted a large portion of gadgets, machines and other items to type portable. Printers are one among them, now you can buy portable printers from market having advanced and useful features. I also have sort out a list of best Portable Printer you can buy in year 2020.
Portable Printers have made work so easy for its users. Fortunately, there is no decrease in quality aspects if we compare it with the traditional models. You can print out the documents, pictures in colored & non-colored form anywhere within some seconds. There is no need to run towards the office or computer room to print out these things. The compact size, wireless connectivity and easy to use features have made portable printers pretty valuable. Let's jump towards the list of best ones,
Read Also: Best Outdoor WiFi Extender You can Buy in 2020
Best Portable Printer for 2020
1: Canon Pixma iP110 Portable Printer
Canon Pixma iP110 is a slim, compact, and wireless portable printer. Even you can keep it in laptop bags. Just search for the term "best portable printer", you will see the iP110 name at the top. Simply connect it with WiFi or USB and start printing your documents.
It supports Google Cloud Print, Air Print & Pixma Print (Canon). Moreover, iP110 includes 5 Ink-Cartridges and print 9 pages in 1 minute. You can Download Pixma Printing Solutions (PPS) Mobile App for printing documents from your mobile phone at 9600 x 2400 maximum color dpi.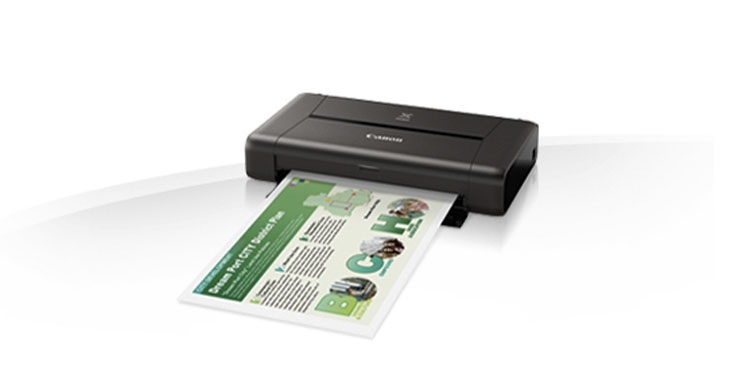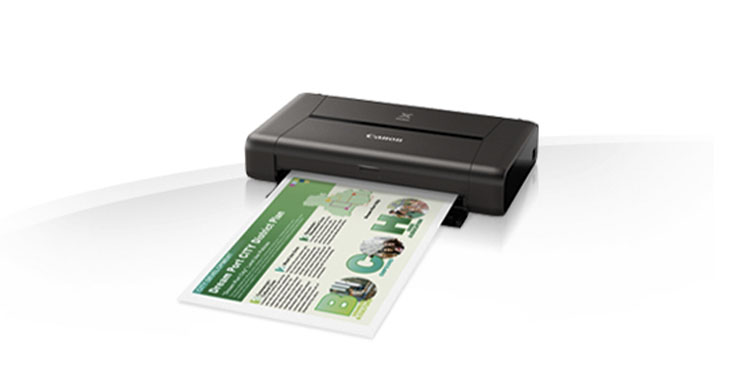 Pros
Quality Performance
Easy to Use
High DPI
2: HP OfficeJet 250 Portable Printer
The 3 in 1 feature of HP Office Jet 250 Portable Printer makes it superior to all. You can this model for Printing, Scanning, and Copying. It also offers 2.6 inches touch screen to make the operations easier and fast. Office Jet 250 prints the documents at a faster speed with high-quality resolution and detail.
The printer is rechargeable as well as supports both WiFi and Bluetooth Connectivity. It can easily print out 225 pages on its battery life. While there is the inclusion of 2 HP 62 ink & HP 62XL Ink-Cartridges. (Black & Multi-Color). Moreover, you can also download the HP ePrint app and connect it with the printer through Bluetooth or WiFi.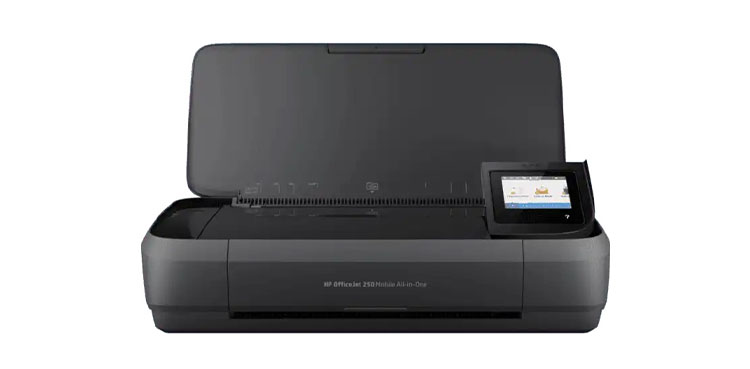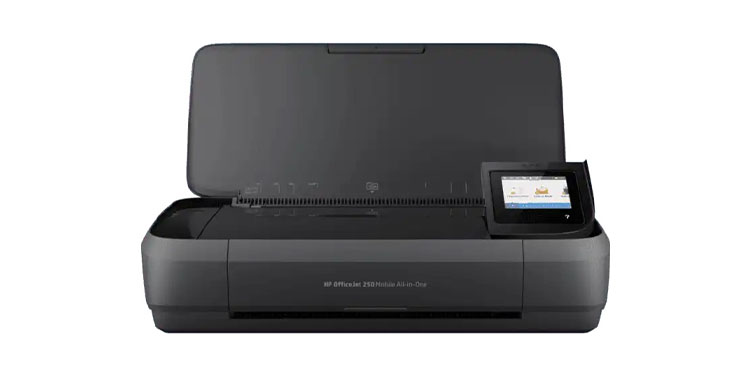 Pros
All in One
Colored Touch Screen
Super Quality Print
Rechargeable Battery
3: Brother PocketJet PJ 773 Portable Printer
PJ-773 is also a decent choice to go with. But for some sort of professional use. It's small in size, looks compact and slim. You can call it a mini portable printer too. Printing technology is based on Thermal Printing as there is no use of ink. It means that you will have an option only for black & white printing.
Printing speed is also a bit slower than the models having Ink-Cartridges. PJ 773 offers High-Resolution 300dpi and connectivity through Wifi and USB. Apart from that, PJ 773 printer also supports Cloud & Air Printing. Keep in mind one thing that this portable gadget is not made for colored photo printing.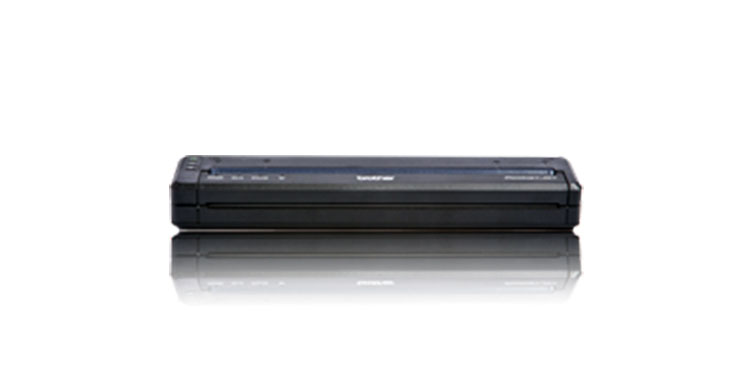 Pros
No Ink Needed
Quality Prints
Cons
Thermal Paper
Black & White
A Bit Expensive
No Colored Photo Prints
4: Epson WorkForce WF110 Portable Printer
Epson WorkForce WF110 is a decent option to pick for doing printing work. It is a beautiful looking, compact, and slim machine. You can carry it into a brief-case too. WF110 offers 5760 x 1440 Dpi Resolution, has a rechargeable/replaceable battery, and connectivity with WiFi and WiFi Direct.
Print Quality it delivers is totally tremendous with support for multi-color cartridges. But printing speed is a bit slower and there is no Auto Duplex mode in Wf110. Its tray can carry 20 Print Papers at a time in it. The rest of the other things are pretty tremendous in this portable printer.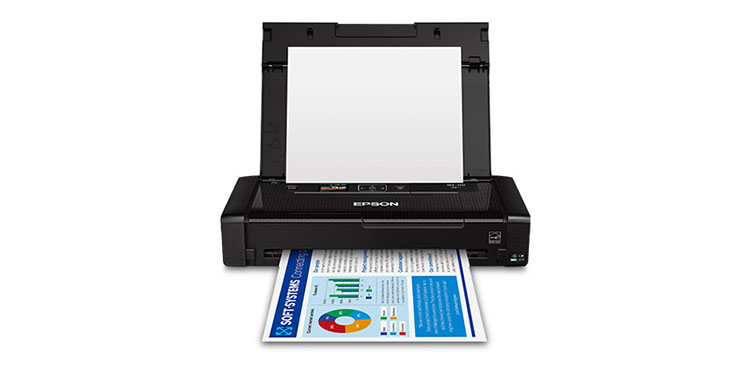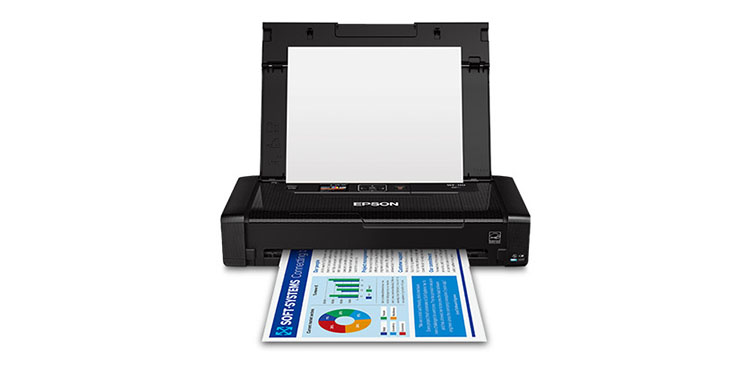 Pros
High-Quality Prints
Rechargeable Battery
Read Also: Best Buy Ethernet Cable in 2020 for Online Gaming
So guys, that was some stuff related to the best portable printer you can buy in the year 2020. I hope you liked the post accordingly, If so then share it in your social circle with friends. Stay connected with us for getting more updates on a daily basis.