Best Wireless Doorbell You Can Buy in Year 2020
In the current times, the trend of having those old wired doorbells has gone away. You will find very few houses installed with wired doorbells. People are shifting towards the other advanced options like wireless doorbells, video doorbells, and smart doorbells. Because where everything is getting smart there doorbell technology has also improved. So keeping in mind the ongoing trend, I have decided to write on the Best Wireless Doorbell you can buy in the year 2020.
The reason I have chosen the Wireless Doorbells Category is its easy installation and convenient features. I hope you would surely remove the wired doorbells after reading this topic. While the experience of listening to new doorbell sound will be just amazing. So without any time waste, let's move towards the review of Wireless Door Bells.
NOTE: I have mentioned the Affiliate Links for the products. If you click on them and make purchases. We will get some percentage of commission in return from Amazon. Clicks will cost you nothing, but we will have some earning through it.
Read Also: Best Buy Ethernet Cable in 2020 for Online Gaming
Best Wireless Doorbell
1: Honeywell Series 9 Wireless Doorbell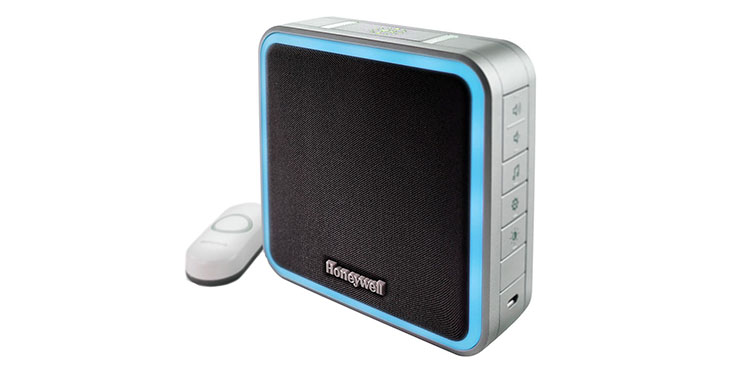 Well, I would take the start with Honeywell Series 9 Wireless Doorbell. It's a piece of good gadget that can serve you pretty well. This doorbell is easy to install, just mount it on the wall or go with any other portable option. It features a 450 ft long range along with an adjustable volume (High/Low). There is also an option to mute the volume for a specific time period.
Moreover, users can download MP3 tones for this doorbell, while you have no headache of decreasing its battery cycle. Because Series 9 is packed with 5 long years of battery life. You can connect this bell with up to 6 transmitters like door contacts, motion sensors, and push-buttons. It is also weather-resistant to survive in any environment.
Pros
Downloadable MP3 Tunes
Long Range Access
5 Years Battery Life
Cons
Long Time Pressing Button
2: AVANTEK D-3W Wireless Doorbell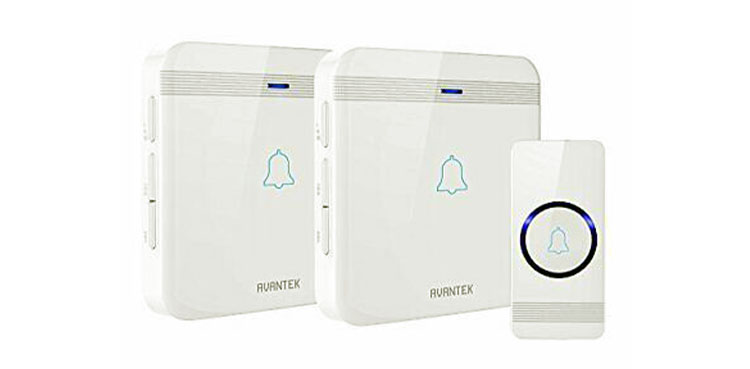 Avantek is a reputable brand worldwide famous for manufacturing the best doorbells. While their D-3W model is also a good choice to go with, it is a waterproof as well as a weatherproof wireless doorbell, that comes with 2 receivers and 1 button. It features a 1300 ft long-range 40 mm stereo speaker for a better sound.
Same like the Honeywell, there is also a volume control option in Avantek Doorbell. Other than that, this Wireless Bell features a CR2032 lithium battery that may survive for more than 3 years. While if there is any kind of power change, your existing settings will remain the same on this bell. There will be no reset for your saved settings.
Pros
1300 ft Range
Great Sound Quality
Memory Features
No Interaction with any other Device
Cons
Sometimes, working issues in outside operations.
3: Ring Video Wireless Doorbell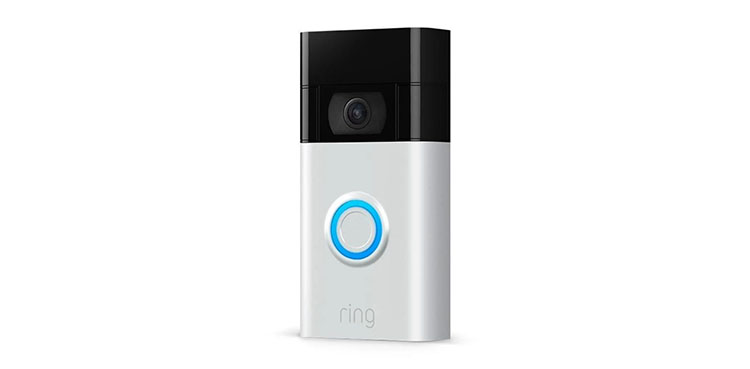 You can call Ring Video Doorbell everyone's favorite. While the features it offers are pretty tremendous. Yup, it will not offer you the hearing services alone, but will also serve you with the See and Say features. There is a video camera along with a motion detection sensor and a night vision sensor installed in this video doorbell.
As soon as it detects someone at door, it will notify you on the smartphone. You will be able to see and say everything through the video camera. If you want to save those recorded videos, then you may subscribe to the Ring Protect Plan. Apart from that, Ring Videos' doorbell has a rechargeable battery which can last longer for a sufficient time period.
Pros
Full HD Video Camera
Motion Detection Sensor
WiFi Connectivity
Two Ways Talk
4: SadoTech Wireless Doorbell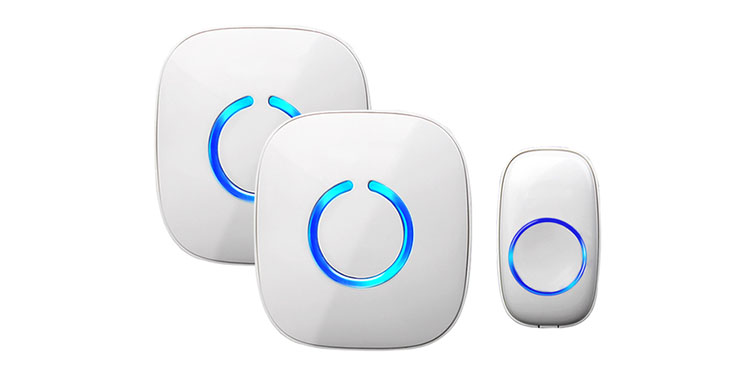 SadoTech is good enough for a medium to large size house. This wireless doorbell offers a 500 to 1000 ft range with its 2 receivers and 1 button. Sound quality is excellent and battery life is also decent with 3 years of span. There are 52 pre-installed chime sounds available in SadoTech Doorbell.
While you can control volume in 4 different phases. If you want to expand the area of SadoTech Services, you can pair its receiver with up to 20 more devices. This doorbell model is easy to install and best suits the new people who don't have that much knowledge in Smart Doorbell Category There is a variety of colors available in SadoTech's model.
Pros
Weatherproof & Waterproof
Good Sound Quality
Sufficient Range
Variety of Colors
5: PHYSEN Wireless Doorbell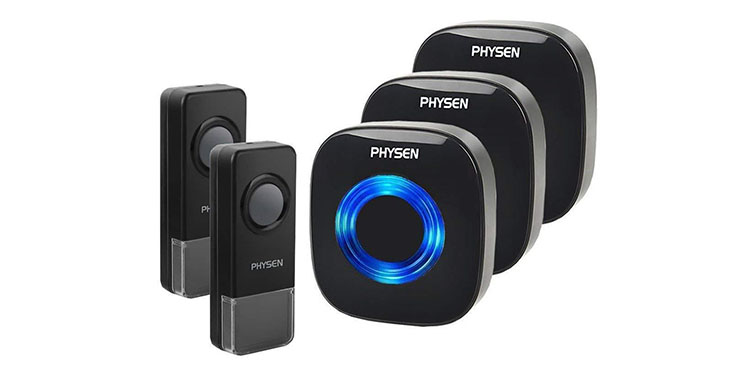 Physen Wireless Doorbells are strong enough to survive in any kind of environment. As it is water and weatherproof, so no worries about its safety. Other than that its installation procedure is pretty easy. Moreover, you can expand the working area by adding more receivers with the device. While it already comes with 3 receivers and 2 bell buttons.
It features a battery with 3 years of life span. The working distance in open areas is 1000 ft and indoor areas are 500 ft. There are 4 volume adjustment options you can use. As well as 53 sound tones are pre-installed in Physen Wireless Doorbell. The company also added a blue LED for indications while working.
Pros
3 Receivers & 2 Buttons
Great Sound
Affordable
Read Also: Thermaltake View 71 RGB – A Best Full Tower PC Case
So Guys, that was some stuff related to the advanced, smart and best wireless Doorbells for the year 2020. If you liked the post do share it in your social circle. Stay tuned with us for getting more updates on a daily basis.