Master and Dynamic MW07 Plus – Truly Designed Wireless Earphones
I know most of the Asians don't know about Master & Dynamic Company. It is basically an American Audio company located in New York City. Company manufactures headphones, earphones, and other related accessories. Vicki Gross & Jonathan Levine founded it back in the year 2013. Their most recent product in the race of wireless earphones is MW07. Which unfortunately could not survive in the market. So, they decided to come back again with Master & Dynamic MW07 Plus with several improvements & upgradations.
The amazing thing to be noticed in Master & Dynamic MW07 Plus is its stunning design & noise Cancelation feature. Design is almost similar to last year's MW07 but I personally like it a lot. It totally gives you a premium class feeling with its solid built material. You can consider Master and Dynamic MW07 Plus noise cancelation features as an emerging rival to both Apple & Sony earbuds. Let's discuss its technical specifications and features in a detailed manner.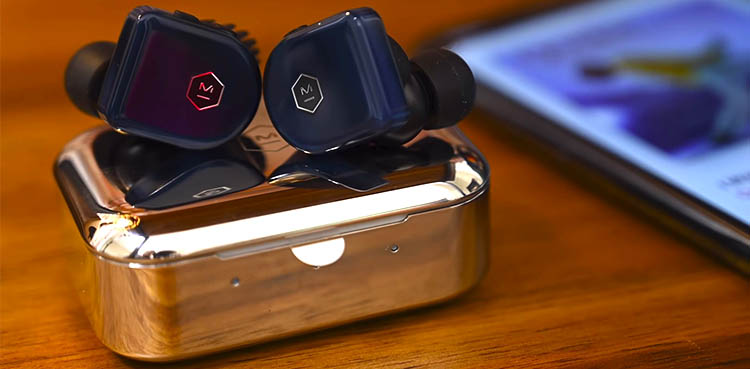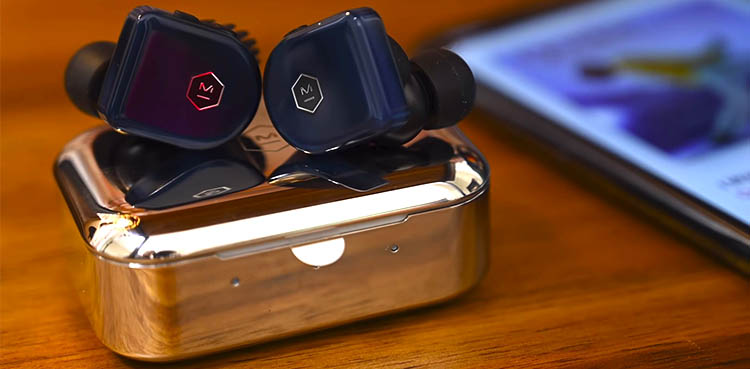 Master and Dynamic MW07 Plus:
Technical Specs:
Company
Master & Dynamic
Model
MW07 Plus
Weight
9.0 g each
Built Material
Stainless steel, Handcrafted Acetate
Battery Life
Plus 10 Hours
Charging Duration
After 5 min charge: 5 hours playtime
After 40 min charge: 10 hours playtime
Connectivity
Bluetooth 5.0
Distance Range
1000 feets or 30 meters
Microphone
Two beamforming mic arrays
Water Resistant
Yes, IPX 5
Available Colors
Black, Blue, Marble and Tortoiseshell
Price
$331 USD
Read Also: Apple Airpods Pro – Is it the Ultimate Edition of Earbuds?
---
Pros:
Attractive Design.
Premium Quality of Sound.
Noise Cancelation Features.
Good Battery Life.
Water Resistant.
Cons:
No Customization Features.
Expensive a bit.
Quality of Charging Case.
Connection with secondary devices is difficult.
The sound cut down sometimes.
---
You May like Thermaltake UX200 – The Best Mid-Budget ARGB Air Cooler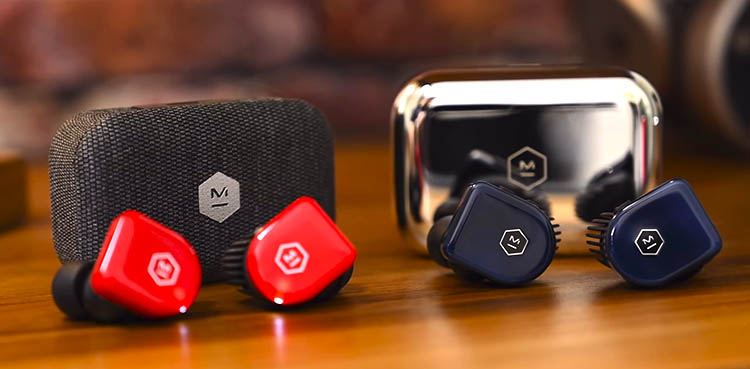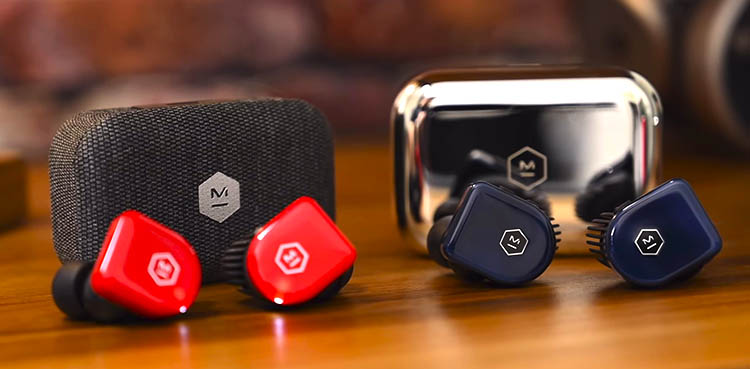 Inside the Box:
MW07 Plus comes with a USB Adaptor, USB-C Cable, 3 Fit Wings, 5 Eartips, Charging Case, Earphones Pouch and Earphones itself.
Performance:
MW07 Plus has a great, rich and detailed sound quality. Master and Dynamic is using Beryllium Drivers in these earphones to maintain the premium quality of sound. Bass quality is also pretty acceptable with options of adjusting it from medium to high level.
Design:
You can call them the best looking earphones ever in the market. Believe my words, MW07 Plus has no companion to its beauty. Especially, If you choose Tortoiseshell color which will double the way it looks. Master and Dynamic MW07 Plus has a volume rocker at the left piece, while the multifunctional buttons are featured on the right earpiece.
Noise Cancelation:
Noise cancelation feature is great but not greatest in Master and Dynamic MW07 Plus. As there are only a few brands offering noise cancelation feature so far. It is pretty much decent in comparison with them. I hope it will be improved in upcoming models of these earphones. High Pitched noises can be controlled easily by MW07 Plus.
Charging Case:
Well, the Charging case has a solid body made up of stainless steel. Although the case may get scratches easily over it, but beauty matters here more than the scratches. Charging Case supports USB-C for fast charging within the minimum time of 15 minutes & maximum time of 40 minutes.
Connectivity:
Get everything out of the box, power on the earphones & wait for led indicators to blink. Turn on Bluetooth on your smartphone, search for a relevant model and pair connection with MW07 Plus. We have seen some users facing trouble while pairing MW07 with their smartphones. If you are one of them, then try resetting earphones by long pressing the volume down button on left piece.