Best Smart Backpack You can Buy in Year 2020
What if a backpack serves you more than just a bag only.? I think no body will neglect this feature, and that's why the smart backpacks got introduced to us and are getting famous day by day. Smart Backpack offers pretty advanced features that have made the work so easy for people, especially the ones who travel long on regular basis.
Today's Smart Backpacks offer built-in power-banks, solar panels, and smart speakers to make the usage more advanced. Moreover, manufacturers have also worked over the outlook of backpacks to make them more attractive and really smart. So, I thought to write on the best smart backpacks you can buy in year 2020, let's start the topic.
Read Also: Best Thermal Paste for PC/Laptop to Buy in 2020
NOTE: Below mentioned products have affiliate links from Amazon. If you will make any purchase through our link from Amazon. We will get some percentage of commission from Amazon.
Smart Backpack 2020
1: Matein BackPack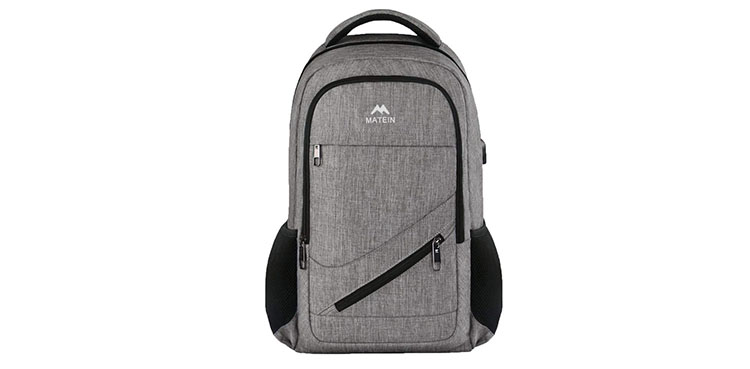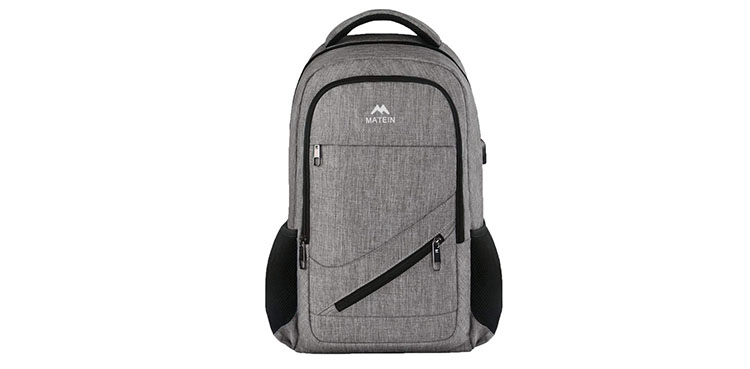 Whether you are a student, businessman or a traveler, Matein Backpack is an ideal choice for you. It is best affordable and quality backpack in current market. This backpack offers a huge space and pockets for keeping your goods inside it. There is a space for 15-inch laptop, charging USB Cables (detachable), pocket for power-bank, and a better air flow system.
There is also a safe pocket in this technology backpack which can called as an Anti-Theft Pocket. Moreover, this backpack is water-resistant and made up of polyester fabric along with metal made zips. Shoulder straps are totally adjustable according to shoulder size and comfort. So overall, its a decent price to performance backpack for people to purchase.
Pros
Affordable

Water Resistant

Anti-Theft Pocket
2: Mancro Backpack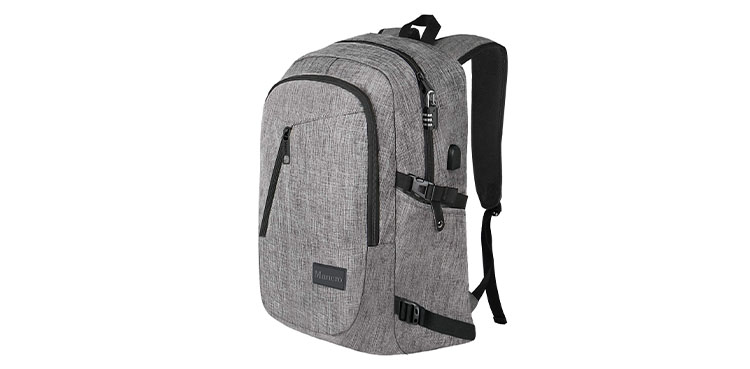 Mancro Backpack is also on top in list of best Smart Backpack available. It is a decent looking grey backpack which offers useful features to users and suits both men and women. First, it has space for a laptop up to 15-inches, outside USB charger, inside USB cables, anti-theft pocket and number of other normal pockets (inside/outside).
Second, Mancro's this backpack is made up of eco-friendly nylon and is totally water resistant.Apart from that, there is no built-in power bank in this backpack. You need to buy a separate one to provide power source. Shoulder Straps are pretty comfortable while lifting light to heavy weight. At the end, I would surely recommend this backpack to users without any hesitation.
Pros
Affordable

Water Resistant

Various Pockets
3: Yorepek Smart Backpack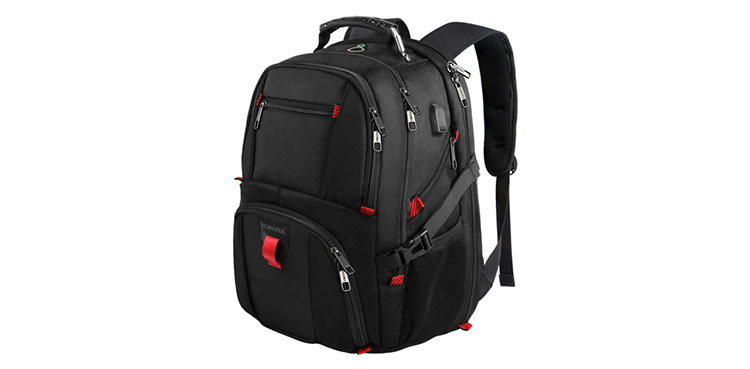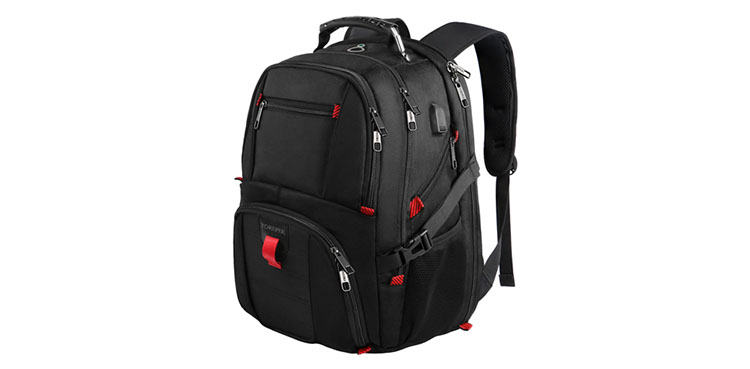 If you want to pack a huge amount of stuff in a backpack. Then Yorepek Backpack is a better option to go with, because of its extra-large size. Basically, it is a travel backpack and best suited for men. It features space for gadgets, clothes, books, and power accessories. Like it offers 17-inches laptop size support, USB charging support, headphone jack, clothes, and other gadget compartments.
So a total of 20 small and large size pockets are available in Yorepek's this bag. Apart from that, the company made this backpack inspired by SwissGear, but the material they have used is a lot better than that. This backpack is also water-resistant and shoulder straps are quite comfortable (but not that durable). So to avail of the multiple services during travels, one can surely go with this backpack.
Pros
Affordable

Large Storage

Large Size

Books Storage
4: Ghostek NRGbag 2 Series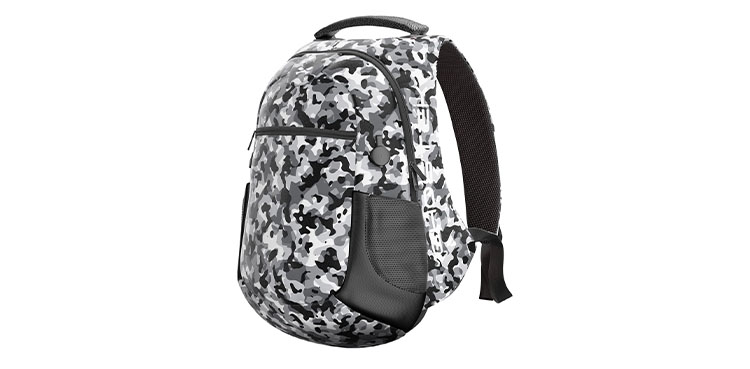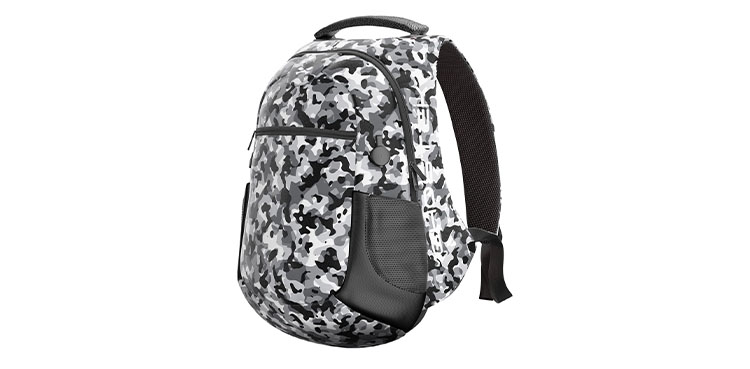 Ghostek is a reputable brand world wide famous for its quality looking backpacks. While Ghostek NRGbag 2 Series nowadays is going on top. Although its a bit pricey bag but offers tremendous features for its users. Ghostek features 16000 mAh built-in power bank, LED indicator, 2 inetrnal and 1 external USB charging port.
Moreover, this portable charger backpack supports a laptop of size 15-inches. There is a large space to pack different items and gadgets in Ghostek NRGbag 2 Series. Apart from that, bad is made up of Water Resistant & Quality Polyester. If we talk about the shoulder straps, they are pretty comfortable as well as adjustable.
Pros
40L Storage Capacity

Built-in 16,000mAh Battery
Cons
USB Ports Issue (Sometimes)
5: Sunnybag Explorer+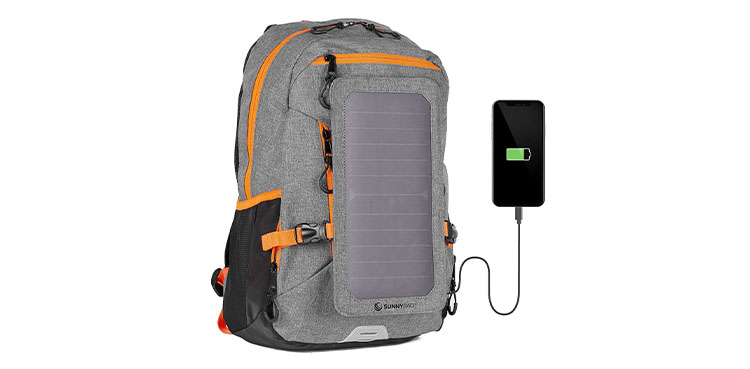 Sunnybag Explorer+ is basically a solar-powered smart backpack. The company packed a small-size solar plate inside the bag, while it does not make any notable impact on the overall weight. Solar Plate is removable as well as replaceable. This backpack is made up of insulated ripstop fabric that features water-resistant qualities.
Other than that, It supports a laptop of size up to 15 inches. There are also compartments for other small to large size gadgets. The backpack looks beautiful from every angle and the company makes compartments, charging cables, and panel positioning in a very appropriate manner. A bit pricey but a decent choice to go with.
Pros
Built-in Solar-Panel

Quality Material
Read Also: Best Outdoor WiFi Extender You can Buy in 2020
I hope you people liked today's post about the best buying Smart Backpack in year 2020. If so, then do share it in your social circle with friends and family members. Keep following Maticstoday for getting more updates on regular basis.