Whatsapp Update – Forwarded Message Counter
WhatsApp is no doubt a well known messaging app having more than 1.5 Billion of active users worldwide. Facebook is acting as the main entity behind its services. This app is the best fit for text messages, voice messages, audio & video calls. It also supports multimedia features to share pictures, videos, and documents with each other. Users are always curious about new WhatsApp update to get more advanced features in the app.
The most prominent reason behind the fame of this app is its free availability which does not cost any sort of fee or charges to users. As well as privacy structure of WhatsApp is totally safe with end to end encryption. You will hardly find a single smartphone without Whatsapp installed on it. The app is available to download on play store, iTunes and other supporting platforms.
Time to time WhatsApp has added several useful features through updates in the app like group video calls, message delete for all, and status options, etc. So in today's topic, I am going to discuss a recent WhatsApp update in a detailed manner. I found this update pretty useful in measuring the reach of a specific message we send.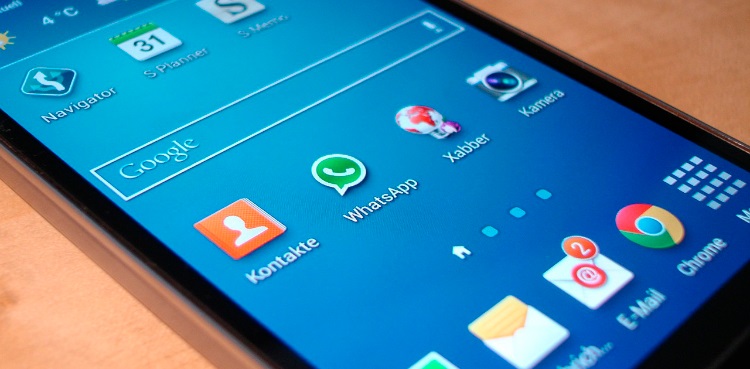 New Whatsapp Update:
In this update of version 2.19.230, WhatsApp introduced a new feature where user can see how many times his message in the form of image, video, text message or voice message is forwarded by others. User will get a notification if his message is forwarded more than 5 times. This feature primarily focuses on tackling fake news & to break the chain of violence. While in previous updates, WhatsApp also added a forwarded label with images, videos or message to ensure it is forwarded content.
How it actually works?
Here are some steps which will help you to understand better the whole working procedure of this feature.
The previous version of WhatsApp was like if you sent a message to someone. It was showing two types of information for that massage in the info bar. (tap & hold on message for a second to enable options & information) One was about message delivery and the second was seen time of that message by the recipient.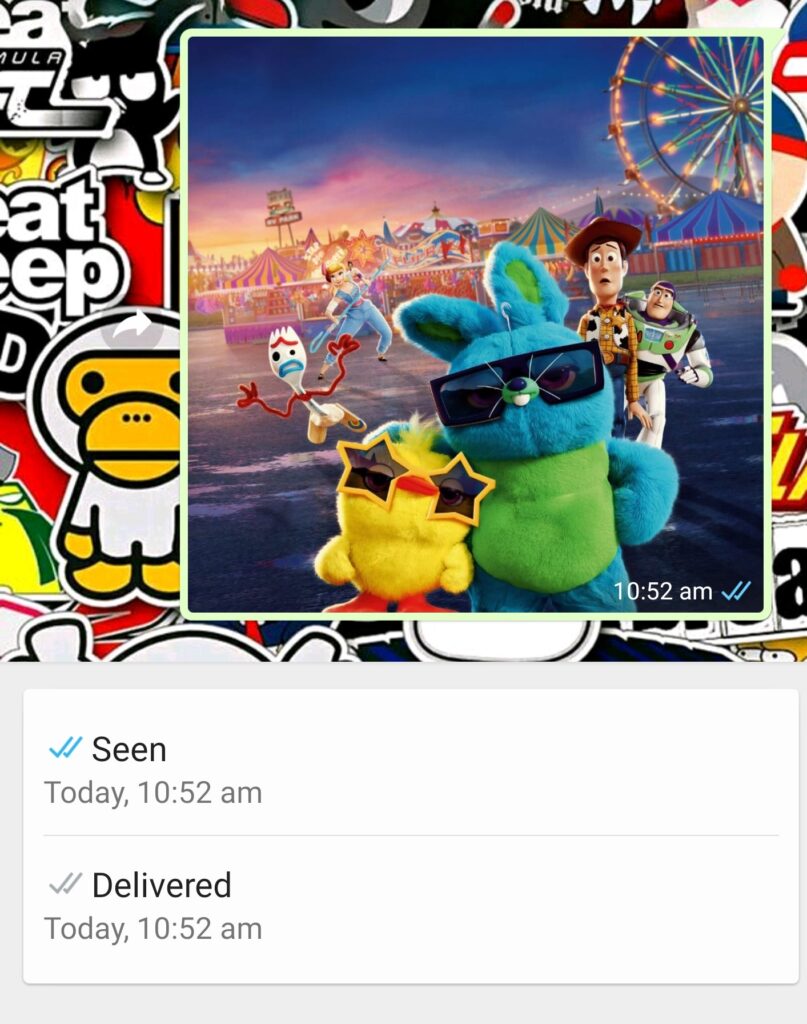 Read more: Universal TV Remote Control – Mobile Application
But after new update, you will see a new third option along with those two mentioned above. This option is Forwarded Time which will show the number of times your message is forwarded to others by the recipient. For example,
If Uzair sends an image to Junaid.
Junaid forwards that image to Saad.
Similarly, Saad forwards that image to someone else.
So when Junaid will check image information it will show like Forwarded 1 Time.
While when Saad will check image information it will show like Forwarded 2 times.
When forwarded time exceeds a limit of 5, the last user will be notified with a message showing that "forwarded many times".
After that, the arrow indicator of the forwarded label will become double.
In this way, new Whatsapp Update works and the whole chain of messages shows relevant information & reach to its user.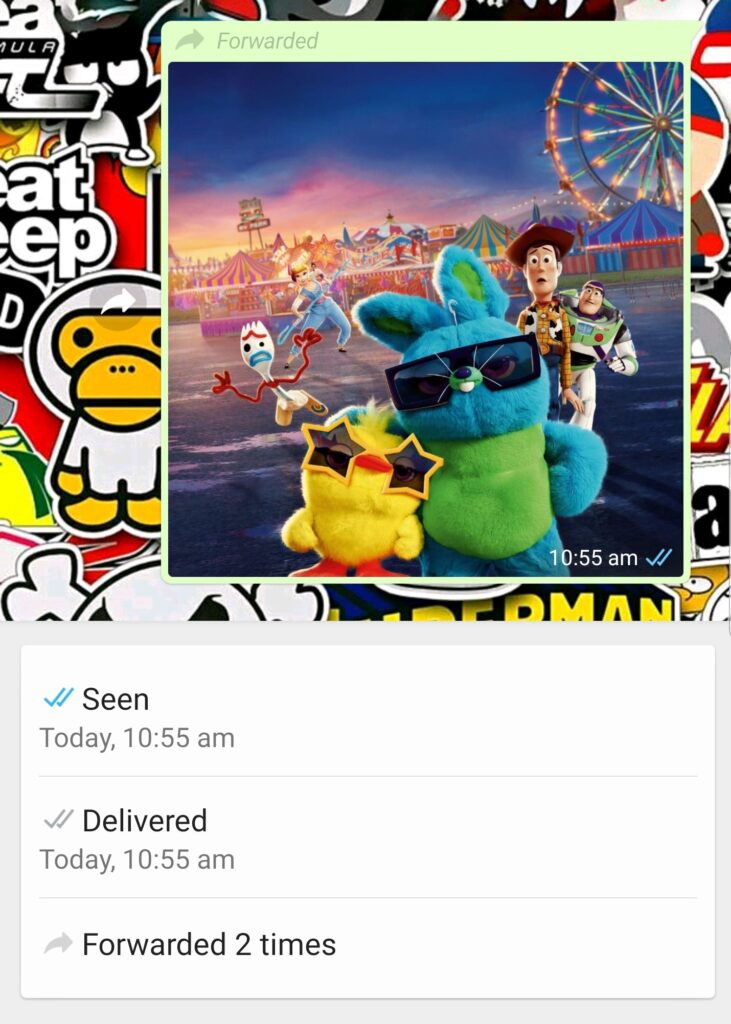 Read also: Gaming Smartphones 2019 – Top 4 Beasts of Gaming.
This Whatsapp update supports all the text messages, voice messages, images, videos, and documents files, etc. If you are not seeing new feature in your Whatsapp then check out for updates in the store directory. It's good to see that WhatsApp authorities are focusing on improving communication chain by excluding violent & fake content causing law and order disruption.