Flicky Chicky Mobile Game – Am I Really Addicted to it.?
The mobile version of games is no doubt getting advanced day by day. Even these games are now capable enough to compete with other gaming platforms. Most often when people get bored at their houses, bus stations, and during long travels, etc. They grab the phones out of the pocket and start playing games. Similarly today, while on my way to the office, I did the same thing and thought to write an article over the game which I usually play in my spare routine. That tremendous game is Flicky Chicky, a mobile game that I love to play and it makes my time spent wonderfully.
As Flicky Chicky is not a graphics-oriented game, it is based on 2D graphics. But I think we can't determine a relationship between graphics and addiction. Addiction is something else, even a game containing zero environment can make you addicted. So, you guys are gonna feel the same level of addiction with Flicky Chicky as well. It's really a wonderful game title developed by Codematics Media Solutions available on both Android and iOs. Let's have a look into the detailed review of this amazing game.
Flicky Chicky Game:
Well, the story of the game begins with a family of Hen (Flicky) living happily along with her little cute chicks (Chickies). One day, a deadly Squirrel appears and attacks them to eat those little chickies. All chickies get scared and scattered here & there. So, the real test of the mother's love (Flicky) begins here with the challenge of saving her little chickies from that Squirrel.
Flicky Chicky is Jumping and Running Game, where your main character is Hen (Flicky) fighting against Squirrel to protect her Chicky (Chickies). Gameplay relies on a fact "the faster you run & jump, the more chances you have to rescue chickies". Game is also using Enemy AI (Artificial Intelligence) to make the game more challenging accordingly with enemy movement and reaction.
Control Mechanism of the Game is based on Tap, Run & Jump.
Flicky Chicky has 50 game stages.
Every coming stage is more challenging.
You gain 10 lives in Game to protect little Chickies.
You can also collect eggs to gain more number of lives.
Flicky has Power Shots to strike & defend against Squirrel.
Guys, don't forget to give a try to this amazing Flicky Chicky Game once. You will surely love its amazing environment and sort of Gameplay. Furthermore, you can also visit Codematics official website for finding more related games and utility apps as well. Let me know your feedback in the comments section below about this game.
You May Like League of Legends Wild Rift Coming to Mobile & Consoles.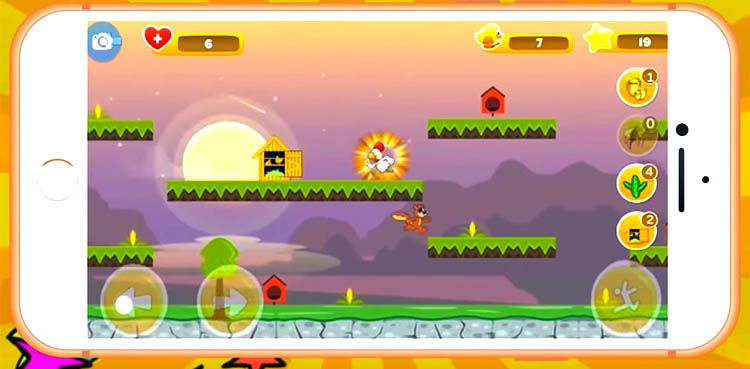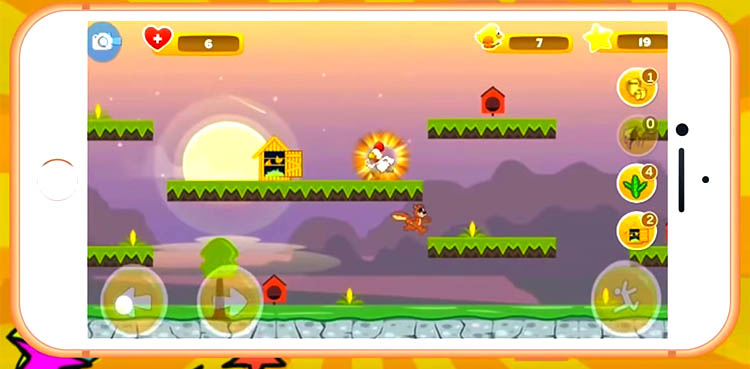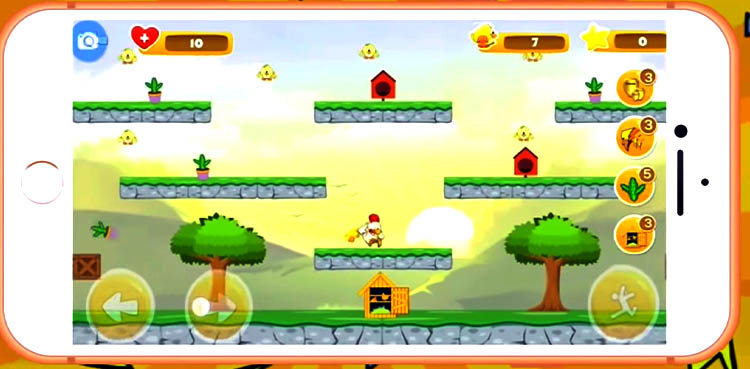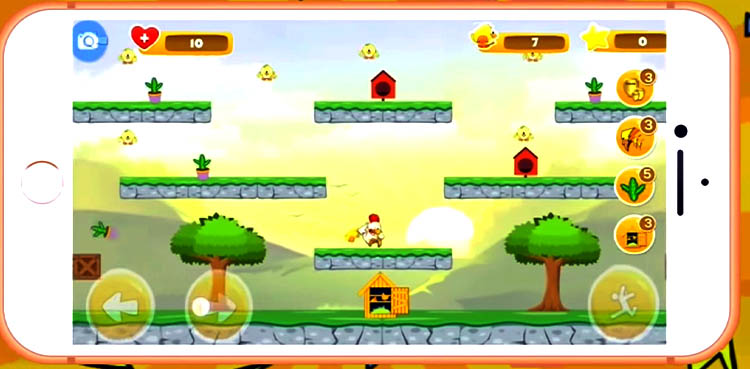 Video Trailer of the Game
Here is the gameplay video of the Flicky Chicky Game by
CodeMatics Services Pvt Ltd
Read Also: Google Stadia Gaming – Expected to Launch in November