Google is bringing 4K/HDR Streaming to Android TVs for Stadia
Recently, Stadia unveiled that it had rolled out 4K streaming on the web. And also, that it had released a 5.1 surround system for players using the browser. But that's not it, we also have an insight into something other than cooking too. Well, what's next for Stadia is that Google is preparing to add HDR and the 4K-quality streaming option to Android-powered TVs.
Read: Google Stadia Pro is Free for Two Months Starting from 8 April
Not only this but according to 9to5Google, Google is also working to add an option of built-in messaging into the Android TVs. Once launched, this will supposedly be a rival to all the other modern gaming services that are present. Other than these new features to be added, the ability to share captures of a link and view achievement links is also what Google is majorly working on. These features also look quite similar to those in PSN and Xbox Live.
However, it isn't clear still that these features are close enough to be released. Once released, it will be easy for players to see them before deciding on a subscription when they try out their two no-fee months. Nonetheless, all we can do is hope.
Stadia 4K Streaming on TV & much more…
Talking about the 4K Android TV feature, the Google Stadia app had recently added several new toggles. These toggles refer to 4K, HDR-streaming and 5.1 surround sound for Stadia players. In the way these words are written, we believe that these options are somewhat related to adjusting the quality of the streaming on your Android device.
Apart from that, recently Google allowed using the capture button for Stadia players on their Android phones. But currently, your Stadia screenshots and video captures could only be shared by downloading them. And then sharing those files to your friends or on social media. Looking onto this difficulty, there is a major step that Stadia is going to make. That step is that Stadia is adding a new share button. This will make sharing videos and captures more easy and convenient.
You may like: After Pixel Phones, Google Stadia is coming for 19 other Android Phones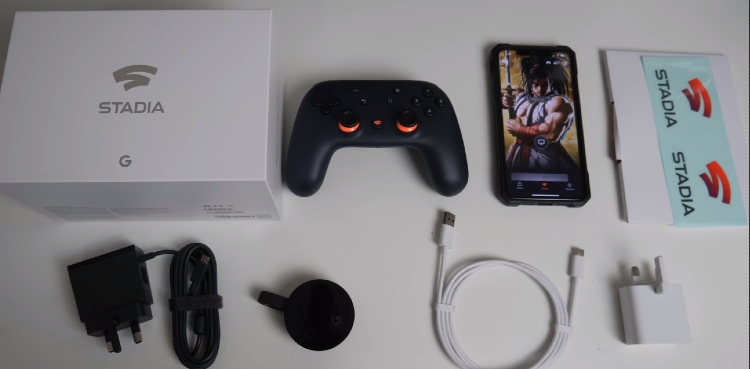 Also currently on Stadia, the only way you can talk to others is through voice. Either in game or through the party system. But the with latest Stadia 2.16 update, there are a significant number of new references in the code to "Chat", "Chat messages", "Conversation", "Direct messages". However, these chat features of Stadia still seem to be in a very early state. It suggests that Google is not launching these and other features described any time too soon.
Via: Newserector