Arfa Karim Late – The Youngest Microsoft Certified Professional from Pakistan
Arfa Karim-A name that needs no introduction at all. She was a young girl from Pakistan who held the title of the youngest ever Microsoft Certified Professional from 2004-2008. Sadly, today, we are paying a tribute to Arfa on her 8th death anniversary that happened on January 14, 2020. She was an extraordinary and extremely talented child. Moreover, her father said, "Arfa displayed signs of a remarkable memory from a very young age."
Arfa Karim: Her Life and Accomplishments
According to PTV News, Arfa Karim Randhawa was born on 2 February 1995. She was born and raised in the city of Faislabad and also did her primary education there. She had an interest in computer-related stuff from a very young age. Seeing this, her father bought her a computer, mainly for email purposes. But she displayed an aptitude that exceeded her years as she completely knew how to operate windows and other software. looking at the things she was accomplishing, her father took her to a nearby computer institute named "APTECH". There she started to learn C sharp and other software and then appeared for the exam of MCP (Microsoft Certified Professional).
Read: Abdullah Khan Swati – A Rising Talent From Pakistan
Finally, in 2004 Arfa Karim passed the MCP test and won the title of "World's youngest Microsoft Certified Professional". She was then invited to Microsoft's Redmond Campus in the USA by CEO of Microsoft-Bill Gates for a personal meeting. She kept this title of the Youngest MCP by 2008. Arfa had also received many national awards in Pakistan. She was awarded the Fatima Jinnah Gold Medal in the field of Science and Technology, Salam Pakistan Youth Award, and President's award for Pride and Performance.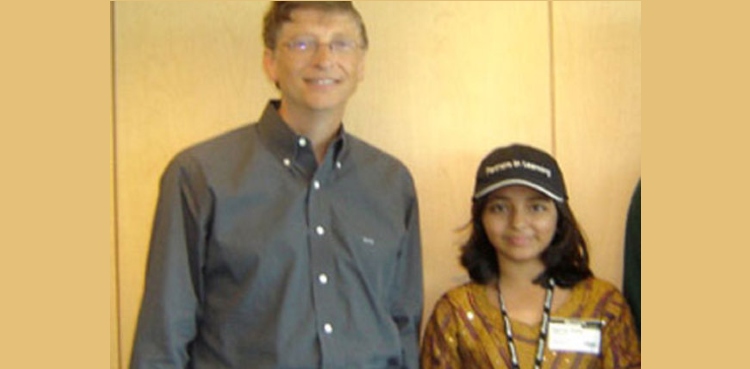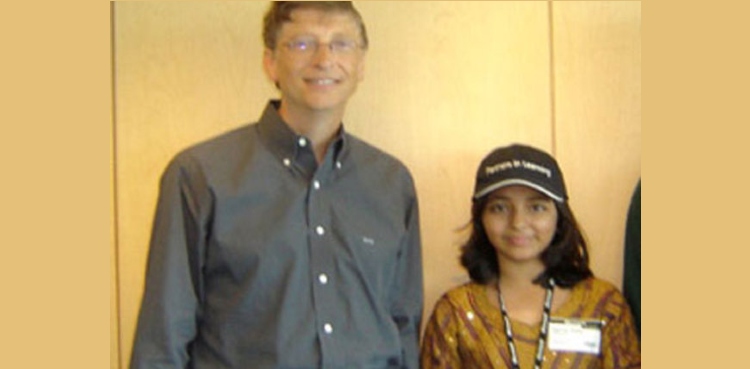 Arfa being very talented and exceptional, was the voice of Pakistan. She had represented Pakistan on so many international platforms. She was given various medals and awards at the IT Professionals of Dubai. Additionally, she was also invited Microsoft to be a part of the Tech-Ed Developers conference held in Barcelona in 2006. She was the only Pakistani in more than 5000 developers in the conference from around the world.
Tribute of CM Punjab to Arfa
Chief Minister of Punjab Usman Buzdar paid Arfa Karim a tribute last year in 2019. He says,
She was most intelligent and valuable daughter of Pakistan , who achieved a significant success in the field of information technology at very young age.
Adding to this, CM Punjab further said,
With her God-gifted abilities, Arfa has brought glory to Pakistan. The light is being lit by this wonderful daughter in the field of IT will always be brightened. Intelligent daughters like Arfa are the ray of hope in the country. Microsoft Certified IT Professional Arfa Karim is a sign of passion and courage for the new generation. She is shining like stars in history due to her hard work, devotion, and sincerity. Arfa will always live in our hearts.
You may like: Arslan Ash from Pakistan – A new Legend of Tekken Game
Arfa Karim, with extreme grief and gloom, left us on the evening of January 14, 2012. She died due to a severe episode of epileptic seizures, damaging her brain tissues permanently. After that, Arfa also suffered from a cardiac arrest. The country was greatly moved and sorrowful when the news came out that Arfa Karim had passed away.
Arfa's wish was to pursue her studies at Harvard University and gain more knowledge of her field. She wanted to work in a tech giant like Microsoft and return to Pakistan and revolutionize the field of satellite engineering. Arfa envisaged so much in the field of education, health, technology, a separate IT city, etc. Her death is disheartening and Pakistan can never recover from the loss of such a talented individual.
Via: TechJuice, ProPakistani