Justine Haupt, a Space Engineer creates a Screen-less Mobile Phone
Justin Haupt, a 34-year-old space engineer has built a screen-less mobile phone that has a rotatory dial. The idea came into her mind because of her hate for smartphones and other devices. According to her, smartphones are ruling our lives in every possible way, and everyone is getting addicted to it, which seems to be alarming. To get rid of such a situation, Justin created a mobile phone that doesn't have a screen, instead, it has a classical rotatory dial that is wireless.
So, by using this mobile, you get rid of scrolling the display screen of the smartphone 24/7, and, you're not so available for people irritating you all the time. Justin says that she has spent three years to build the old school device. The project wasn't fully completed until two months ago when she decided to finally finish the device.
Read: A young Pakistani Student Shanza Munir invented Smart Shoes to assist Blind People
I had the idea three years ago. I started putting it together and then I lost interest and it was in a box in the closet for a while. It was only about two months ago that I said: 'I'm going to finish this thing'.
Screen-less Mobile Phone Features and Design
Justin says that she had a different type of attraction for rotatory dials. She technically wanted a screen-less mobile phone with a rotatory dial phone which could easily fit in a pocket. The phone is 3 inches wide, 4 inches tall and 1 inch thick, so basically, it can easily fit into a pocket. The screen-less mobile phone has a battery life of a solid 24 hours. She says that in some cases, surprisingly, it may even last up to 30 hours.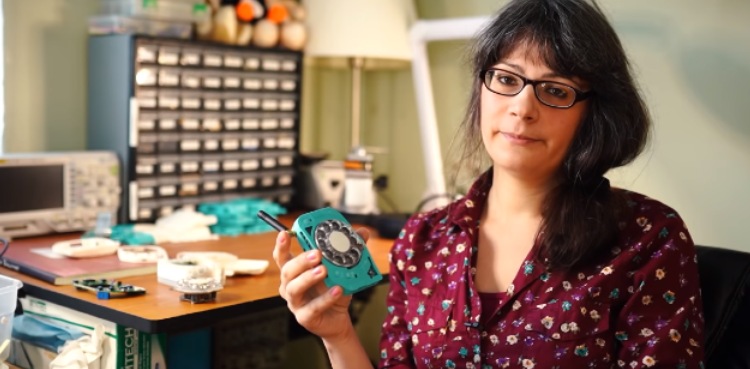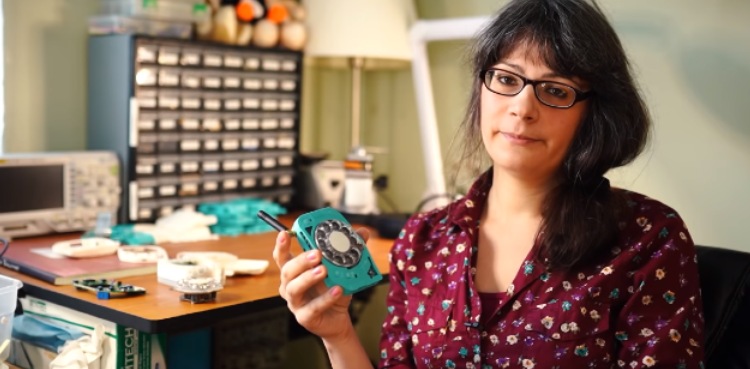 The design of the phone is such that Justin used a 3D printer to create a cell phone case. She also added speed dialing buttons, so that she could call her dear ones in a click of a button. She said;
'If I want to call my husband, I can call him by pushing a single button. I can call people more quickly on this phone than on my old phone. In rare cases when I want to call a new number, I do use the rotary dial and it is a fun, tactile experience.'
She added an e-paper to the screen of the phone so that she could check missed calls and messages. According to her, e-displays are under-utilized in today's technology but they are really cool.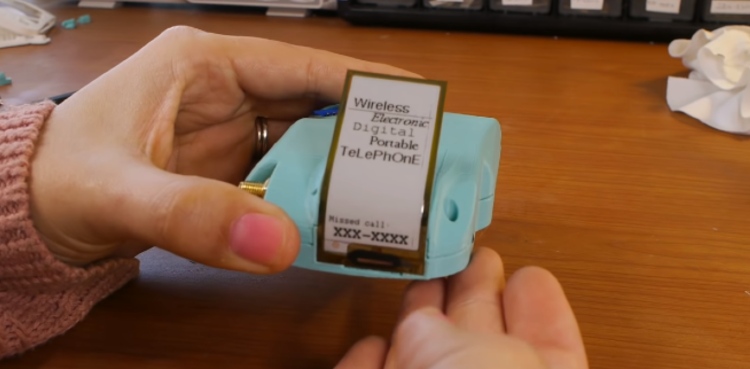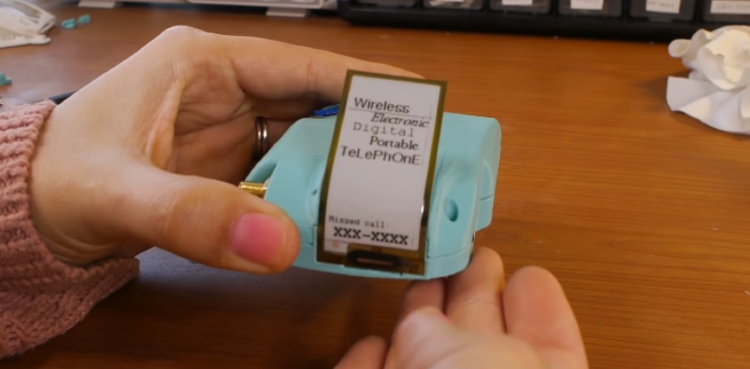 Rotatory Dial Phone's Availability
The astronomy instrumentation engineer published a post related to the screen-less mobile phone on her website on February 10, 2020. She couldn't believe that so many people visited her website that it crashed under the demand. She is since then, getting infinite requests from fellow smartphone haters for their version of the phone. Justin says that she is now offering build-it-yourself kits of the smartphone.
Also read: Pakistani Scientist, Dr.Sara Qureshi Invents World's First-Ever Eco-friendly Aircraft Engine
The smartphone's full kit is selling at a price of $170. You can also get yours on her robotics company website named Sky's Edge.  
Source: Metro