Signal app on iOS lets You Transfer your Data to Another Devices
Signal – an encrypted messaging app on iOS now lets you transfer your personal data ( that includes your conversation history) to a new iPhone or iPad from your existing iOS device. This feature was introduced in the Signal app's latest version 3.9.1 update last week. But the messaging app owner company formally revealed the new transferring data feature in its blog post which was published on Tuesday 9 June.
In the company's blog post, it has explained in detail how the process of transferring data from the Signal app on iOS works. The company says that the transfer occurs similar to AirDrop over a local connection. This means whether how large the migrations are, they can be completed in minutes.
How to Transfer Data from Signal app to a new Device?
Following are the steps required to transfer your data using the Signal app on iOS to a new device.
First, install the Signal app on the new device from the App Store. Once installed, go through the registration process.
Verify your mobile number by inserting the digit code sent to you. After that, tap the prompt asking if you would like to transfer your account and message history from another iOS device.
Confirm the transfer permission on your older iPhone or iPad device.
Once confirmed, use the older device to scan the QR code on your new iPhone or iPad device. Once verified, the transfer of your data from the Signal app on iOS starts. Wait till the transfer finishes.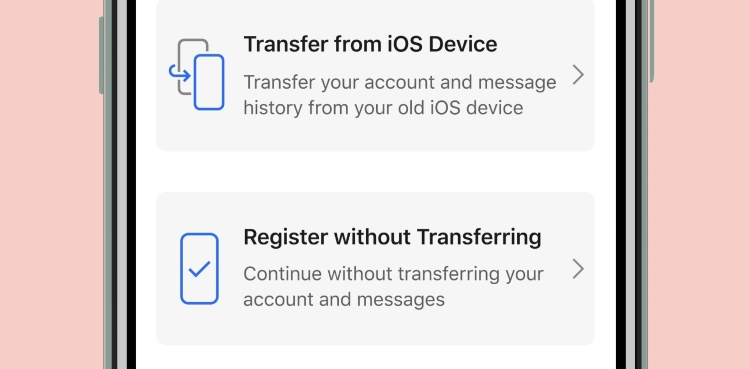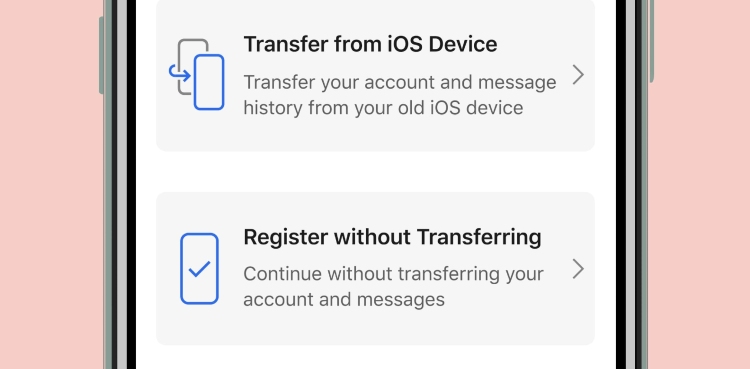 Also read: This Smartwatch App by Samsung Sends Reminder of Washing your Hands
The company says that Signal users on Android have already been able to transfer their data between devices for a little while now. But for iPhone and iPad users, it was a bit different from Android. On Android, the process of transferring data is more intricate. It depends on you to manually move an encrypted local backup between the internal storage of your android devices. The new QR code-based transfer is currently only available on iOS.
Via: The Verge