Adobe Photoshop Camera – An AI-Powered Pic Editing App
2 min read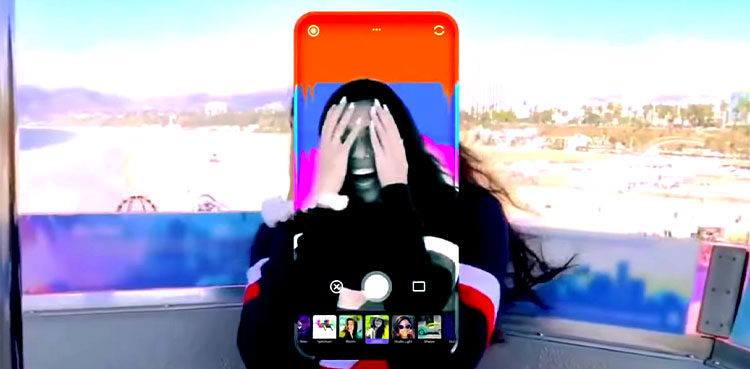 Abhay Parasnis, Adobe's Vice President and CTO announced on November 4th, 2019 that the company is planning to launch an AI (artificial intelligence) powered app called Adobe Photoshop Camera. He writes in his blog post that the app "re-imagines what's possible with smartphone photography."
Currently, the app is only available as a limited preview for Android and iOS devices.
You May Like Your Phone App – Make and Answer Calls on Windows 10
What does Adobe Photoshop Camera come with?
AI: Sensi
The company's own AI, called Sensi, will power the Adobe Photoshop Camera app. Parasnis says that the app will bring "incredible Photoshop magic directly" to your phone's camera."
Adobe's Sensi will automatically recognize the different scenes, for instance, scenery, food and selfies shots, and provide recommendations accordingly. These recommendations will make your photo look like it was edited in Photoshop by a professional. The app can also make technical adjustments like modifying the dynamic range, scene-type, and tonality. Even though the app applies these recommendations and adjustments automatically, it always keeps the original copy. So, you can roll back if you don't like any of the changes.
Read Also: The Internet Map shows Relationship b/w 350,000 Websites
Lenses
Like Snapchat and Instagram, the app will also allow a user to apply different lenses (imagine filters) to your pictures in real-time (e.g. before you take the photo). You will be able to post the edited images directly to your social media from inside the app.
Adobe Photoshop Camera will also add new lenses created by celebrities and social media influencers. Ahead of its launch, the company teamed up with Billie Eilish to create limited-edition camera lenses. Adobe says that they created some "lenses inspired by her songs and music videos." The lenses are very easy to use, anyone can apply them by clicking on their lense of choice and it will show over your picture.
Adobe says Photoshop Camera app will be available on Android and iOS in early 2020.
Related: Kardaan App – Get Services at your Door Step
Read Also: Apple Credit Card – What you need to know about it
Javeria Qureshi is a Content Writer and Web Developer at Codematics Inc. In her free time, you can find her watching Patriot Act with Hasan Minhaj, reading books or drinking chai. Search for her articles under the hashtag #JQArticle on Twitter or LinkedIn.