Snapchat Introduces New AR Lenses to Encourage Social Distancing
The latest update of Snapchat brings you two new lenses that use Augmented Reality (AR). These lenses are specifically made for the users to encourage them to adopt social distancing during the current situation of the COVID-19 outbreak. This is not the first time that Snapchat has used its platform to spread awareness regarding Coronavirus. Before this, Snapchat had released COVID-19 related updates like social distancing Bitmoji and mental health resources.
Read: Best Ways to keep yourself Active During Stay at Home.
What do the Two Snapchat AR Lenses Mean?
The two Snapchat AR lenses were created in collaboration with the World Health Organization (WHO). This feature links users to its website where more safety tips regarding COVID-19 can be found. These lenses that use augmented reality helps to serve users with notes on how to stay healthy and protected.
The first AR lens is known as "My Social Distance". This lens uses your smartphone's camera in order to envision the necessary space you need to keep from other people to minimize the spread of Coronavirus. Open the Snapchat app on your phone and open this AR lens. A circle will be created around you on the smartphone's screen. If the circle's color is green, it means that you're maintaining enough social distance and you're safe. But if the color goes red, it means that someone has stepped inside the circle.
The second AR lens mainly contains animated images that constantly remind you of the importance of various measures to be taken during this deadly Coronavirus outbreak. It includes images like washing your hands, not touching your face, and staying at home.
CEO of Snapchat Words on the Current Situation
Also, the parent company of Snapchat, Snap said a few words in a news release regarding the current situation.
We believe that Snapchatters play a critical role in stopping the spread of the virus. Our community can help by using the full power of technology while physically distancing – whether to communicate with loved ones, play games with friends or stay informed.

We're working closely with the WHO to ensure Snapchatters have all the latest information from the experts themselves.
Also read: Keep your Mobile Phones Clean as they may be the Close Friend of Coronavirus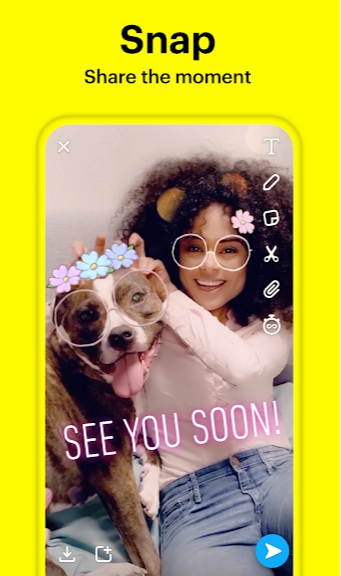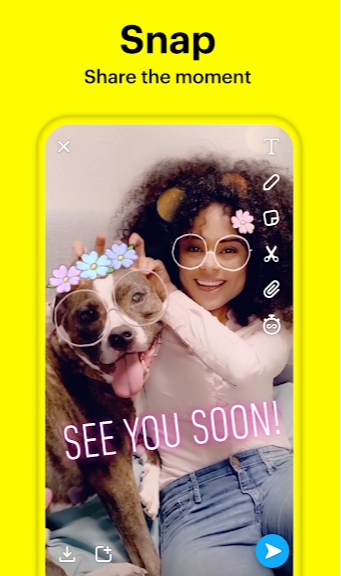 To sum up, this new initiative by Snapchat is pretty cool and interesting. It tells us how technology is used in different ways to overcome this difficult time. It's not something completely out of this world or done for the first time. But the interactivity provided by this update from Snapchat definitely gets a thumbs up from me.
Via: Metro News