Dogs will be Trained to Detect COVID-19 without Tests
Where law enforcement agencies are using dogs to smell for illegal items. There we may also see the possibility of training Dogs in the Medical field. Recently, a research charity group in the United Kingdom claims that special dogs can be trained & used to smell COVID-19. Previously, the same group has worked on training dogs to detect other diseases such as cancer, bacterial infections, and malaria.
Read Also: Keep your Mobile Phones Clean as they may be the Close Friend of Coronavirus
Can we really train dogs for this purpose.? My answer is half of Yes & half of No. But the Research Charity believes 100% on this concept. Because dogs have a high capability to smell & detect anything. Even they have started training dogs for this medical mission. On the other end, we have seen a slow down in testing Corona Patients on a daily basis. While Medical Detection Dogs can do this job without doing specific tests.
COVID-19 & Medical Detection Dogs
The team claims that it requires a minimum of 6 weeks to fully train the dogs. Afterwards we can use these dogs at airports, transport terminals, public institutes and other related places. We wish this comes true, and soon we see the four leged Human Friends in detecting the pandemic. It will also save the cost of test kits and long hours waiting for results.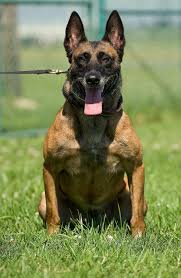 "We believe dogs can detect Covid-19 and will be able to screen hundreds of people very, very rapidly so we know who needs to be tested and isolated"

Claire Guest, founder and chief executive of Medical Detection Dogs
"We have evidence that dogs can detect bacterias and other diseases, so we believe that taking this project forward will make a huge difference in the ability to control COVID-19 spread."
Trained dogs can detect thousands of infected persons on a daily basis & just need love in return. Stay in touch with Maticstoday for more related updates about COVID-19 and other topics. Share this post with your social circle & leave feedback in the comment section below.
#StayHome #StaySafe
Read Also: This Smartwatch App by Samsung Sends Reminder of Washing your Hands