Death of Khabib's father Abdulmanap Nurmagomedov occurs due to COVID-19
Abdulmanap Nurmagomedov, the father of UFC Champ Khabib, dies today at the age of 57. The death of Khabib's father occurred due to complications stemming from COVID-19 infection. Abdulmanap, the world-famous mixed martial arts coach suffered a heart attack after being test positive for the Coronavirus. Due to the heart attack, he required emergency bypass surgery. After the surgery, due to complications, he was shifted twice to the medically-induced coma.
Read: Peshawar Zalmi Offers Ertugrul Ghazi to Become Its Brand Ambassador
The doctors reported his condition as "serious but stable". But now, it has been reported that the death of Khabib's father happened because of COVID-19. Ramzan Kadyrov, the Chechen Republic leader and friend of the family reported the grieving news today. He sadly has lost his battle with the disease.
Khabib's father – Abdulmanap had first fallen ill at the end of April. He was treated in a local hospital in Russia's Republic of Dagestan for pneumonia-like symptoms. But he refused to get tested for the Coronavirus. After his situation got bad,
Death of Khabib's Father – A Grieving News
Abdulmanap was sent to Moscow by a special flight. There, he was being treated at a military hospital and was tested positive for COVID-19. A little later, he suffered a heart attack because of the disease. He was doing well after the surgery, but unfortunately, today i.e. July 3rd death of Khabib's father occurred due to the disease.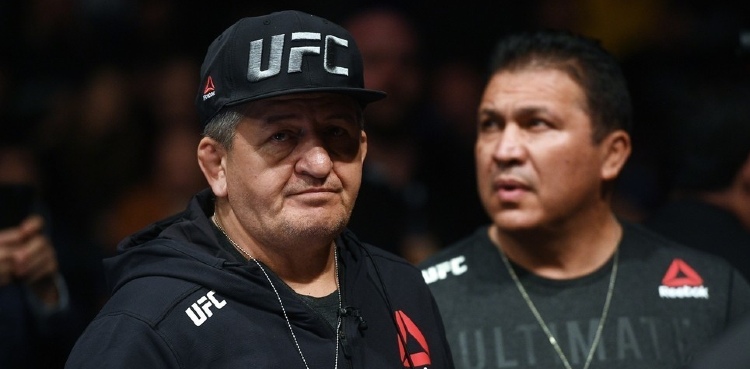 Khabib, for his entire martial arts career, was coached by his father. Khabib's father converted a part of his house into a gym. There, Khabib learned to wrestle and shortly after, made his first steps on the mat. Abdulmanap could not attend most of his son's major fights including his 2018 title defense against Conor McGregor in Las Vegas. The reason behind this was that he was turned down for a US visa for a number of times. However, he was able to watch his son unify the UFC's 155lbs titles against Dustin Poirier in 2019.
Also read: Pakistan bowler Mohammad Irfan ends all the Baseless Rumors of his Death
Khabib's father was also with him in a meeting with the Russian President. The meeting was in honor of Khabib's win in Las Vegas. This win remains the biggest UFC bout of all time. It collected 2.4 million-pay-per-view buys. Khabib and his father shared a strong bond. Khabib is in great grief due to the death of his father and coach.
Via: RT News