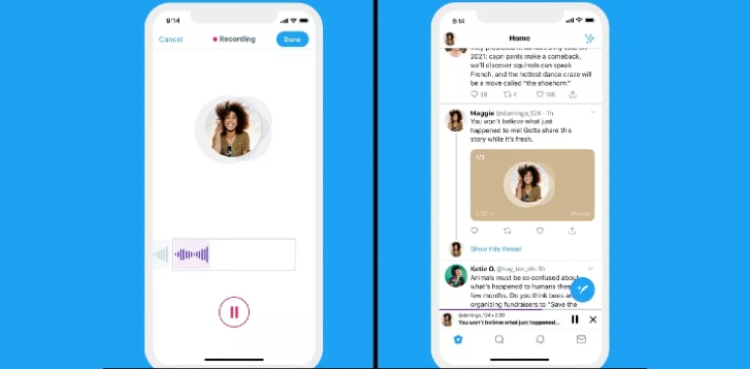 Twitter has officially rolled out the ability to record audio notes and attach them to your tweets. The audio tweet feature is currently available for a limited number of iOS users only. The company says that the feature will be accessible for all the iOS users in the coming weeks. But, there is no word on Android and web roll out for the Twitter audio tweet feature yet. In a Twitter blog post, Maya Patterson and Remy Bourgoin had to say;
Twitter is where you go to talk about what's happening. Over the years, photos, videos, gifs, and extra characters have allowed you to add your own flair and personality to your conversations. But sometimes 280 characters aren't enough and some conversational nuances are lost in translation. So starting today, we're testing a new feature that will add a more human touch to the way we use Twitter – your very own voice.
Read Also: Signal app on iOS Now lets You Transfer your Data to Another Devices
How to Use Audio Tweets Feature in Twitter?
If you're one of the iOS users on Twitter who has got access to the audio tweets feature, you'll see a new waveform icon beside the camera icon. When you want to record a Tweet, you simply have to tap the waveform icon. Once you tap it, a red record button appears at the bottom of the screen. By pressing the button, you can start recording your audio tweet on Twitter.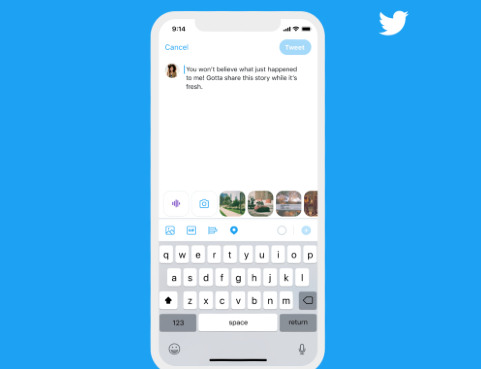 "Each voice Tweet captures up to 140 seconds of audio. Have more to say? Keep talking. Once you reach the time limit for a Tweet, a new voice Tweet starts automatically to create a thread." This means you don't have a specific time limit to record a Tweet. Twitter took to their own platform to announce the news;
Twitter says that using only texts, there's a lot that can be left uninterpreted and misunderstood. With the new audio tweets feature, Twitter hopes that it will create a more human experience for listeners. With this feature, people can share their ideas and perspectives quite easily and quickly.
Read Also: This Smartwatch App by Samsung Sends Reminder of Washing your Hands
Ayesha Khan is a Content Writer and Digital Marketer at Codematics Inc. She has done her BS in Electronic Engineering. In her free time, you can find her cooking meals, reading books or watching Kdramas. Search for her articles under the hashtag #AKArticle on LinkedIn and Twitter.