Government of Pakistan develops a Travelling Instruction App for Overseas Passengers
An effective measure is taken for overseas passengers in order to travel to Pakistan. The Government of Pakistan developed a travelling instruction app named "PakPass" for overseas passengers. The app basically focuses on the guidelines and SOPs (Standard Operating Procedures) regarding COVID-19. PakPass app is well solely designed for travellers coming to Pakistan from around the world.
Read: Twitch Suspends Donald Trump's Account for "Hateful Comments"
The app PakPass will allow foreign nationals and citizens of Pakistan to observe any health protocols put in action by the respective authorities due to COVID-19 including observation of the quarantine procedure. By using the app, the overseas passengers would be able to provide their contact information. Also, they have to provide their identity in advance to the relative authorities. This measure will be helpful in avoiding COVID-19 related registration upon arrival at the selected airport in Pakistan. Along with that, an update on the quarantine status can be easily delivered via the app.
How to Use the Travelling Instruction app?
To constantly keep know-how of the passenger during the quarantine period, stable internet connectivity and access to location services are obligatory to the CAA (Civil Aviation Authority). The users of the app should keep the app notification options turned on.
PakPass – the traveling instruction app will gather information relating to home isolation and corona testing services. CAA has advised the Airline Management that passengers should be notified to download the app via email while booking tickets. And at check-in, the authorities should ensure that the app is downloaded in the mobile of passengers.
Also read: India bans 59 Chinese Apps including TikTok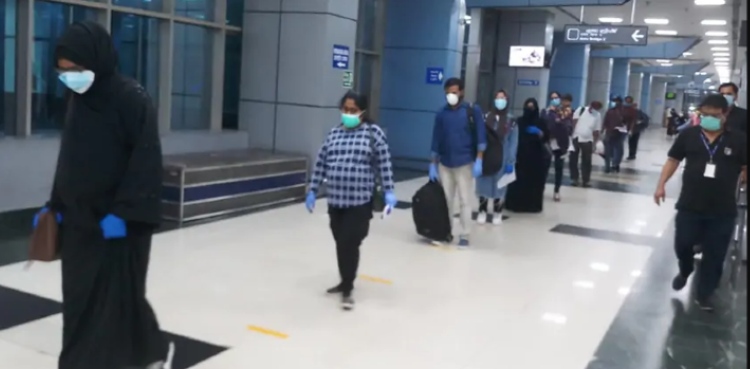 Also, the passenger must have the link of the app printed on the boarding pass. "Strict action would be taken against the passengers who would not follow the guidelines by the Aviation Authority of Pakistan", says CAA. In case an entire family is flying to Pakistan, then only one member will handle the SOPs on the mobile phone. People with no smartphones will subject to strict procedures at the airport. The traveling instruction app, PakPass can be downloaded from the Play Store.
VisionX developed the app in partnership with Digital Pakistan and NITB Pakistan.
Via: TechJuice