Government of Pakistan launches First-Ever Automated National Job Portal
There's great news for the citizens of Pakistan who are looking for new jobs during the tough time of a global pandemic in 2020. The Government of Pakistan has launched the first-ever automated National Job Portal (NJP) to assist the unemployed youth of the country. With the help of this Pakistan Job Portal, the unemployed people or the ones looking for better opportunities can find work jobs in various private and public sectors.
Read: A Pakistani Little Martial Artist Fatima Naseem Breaks Indian World Record
National Informational Technology Board (NITB) is the mastermind behind the design, development, and maintenance of the National Job Portal. In the portal. Different agencies and Federal departments will be bound to advertise their vacancies on the portal. According to NITB, the Pakistan National Job Portal will provide citizens with authentic information regarding various jobs. You can have a look at the portal here: https://njp.gov.pk/
Pakistan National Job Portal will Provide People with Better Opportunities
NJB is considered to be one of the major initiatives taken by the Prime Minister of Pakistan, Imran Khan to digitize the country under the "Digital Transformation of Pakistan" vision. Furthermore, all these steps taken by the Government is to stabilize the country digitally. And make it prosper in the digital and IT world.
National Job Portal will prove to be really helpful for people finding new jobs in 2020. The portal will provide unemployed and young people with both Private and Government jobs in Pakistan. The NJP Pakistan will also assist job seekers by providing excellent job opportunities. In the portal, job seekers may categorically find and apply for their dream job with a few simple steps. They can also apply for jobs online from the comfort of their homes.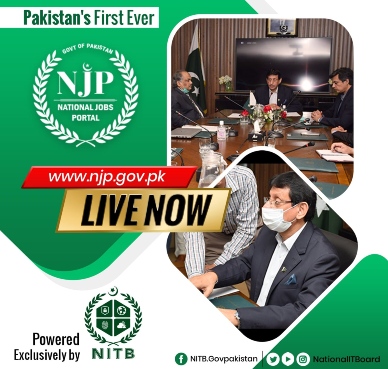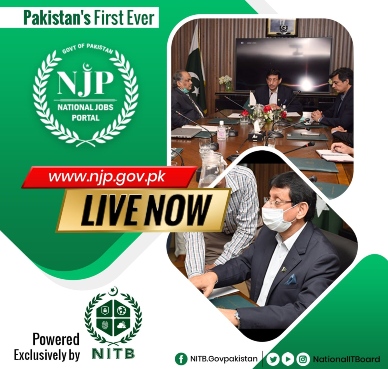 Read: DetectNow is a local Startup that Uses AI to Detect COVID-19 through the sound of Cough
The NITB further says that a well-developed back end portal posts the jobs on the website. This helps the employer in hiring the deserving candidates only on pure merit basis. To conclude, the National Job Portal will help the citizens to get notified about the newest jobs in Pakistan. It will let the youth get better exposure to the available jobs and fields relating to their education.