Asus Strix Scar 15 (2020) Review – A Perfect Gaming Laptop
Verdict
Asus Strix Scar 15 is a beast and one of the most powerful 15-inch notebooks available in the market. The design of it is simply amazing with a cleaner interior and exterior design, as well as improved control over the RGB elements. It also has a 1080p screen with a whopping 300Hz refresh rate that makes it a tough rival against many other desktop gaming PCs. Only if its cooling fans weren't that loud, it would've got a much better score.
Have a look into Pros and Cons.
Pros
Massive 300Hz display
Powerful performance
Attractive RGB
Smooth and comfortable keyboard
Cons
Excruciating Trackpad
No webcam
Fans get pretty loud
Dim display
No Thunderbolt 3 port
As we have already shared our verdict as well as the pros and cons of the Asus Strix Scar 15, now we'll in detail discuss the specs and features of it below.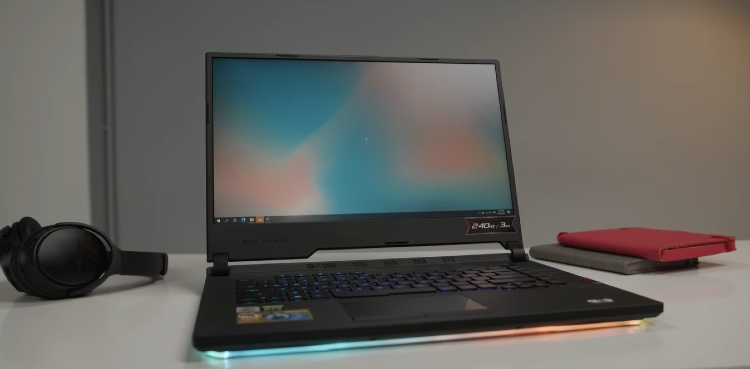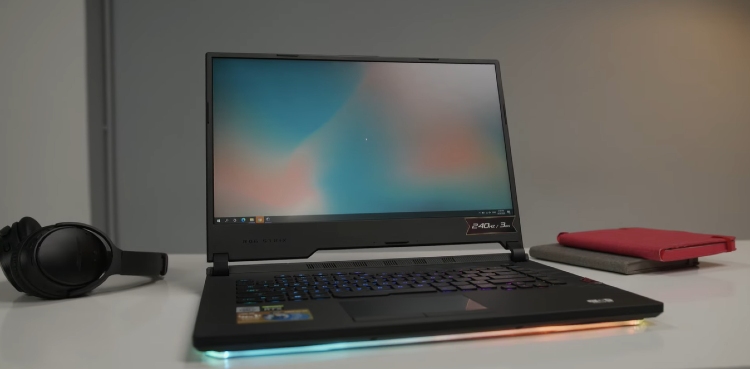 Exterior and Design of the Asus Strix Scar 15
The 2020 ROG Strix Scar 15 is developed on the exact same chassis as that of the 2019 model with only a few exterior design changes. For the interior, plastic is used with more fine graphics elements applied in the top-left side and a smoother finishing. While talking about the underside, it is still made out of the rougher plastic. The lid-cover of the 15-inch gaming laptop is made of metal with an anodized rougher feel that makes it look professional and interesting to touch.
The high-end gaming laptop also has fascinating RGB lighting on the fringing three sides of its bottom rim as well as on the keyboard. Talking about the RGBs, there's quite a bit of RGB lighting in here, that seems ideal for all the RGB gaming lovers out there. The Asus ROG Strix Scar 15 has eight areas that are exceedingly customizable with the help of the Aura Creator and the Armoury Crate apps. Not only this, but there's also a dedicated RGB lighting for each individual key on the keyboard as well.
Talking about its size, the Asus Scar 15 is a little more chunkier than the other full-size 15-inch laptops of 2020. I'm saying this because of a big chin beneath the screen and also an extra hump behind. Moreover, it weighs about 2.32 kilos, that's a bit lighter than its 2019 model, but it's still a lot. To conclude, this notebook is designed really well. The screen along with its main body and keyboard deck is among the sturdiest you'll get on a 15-inch notebook these days.
Display
The most interesting feature of the ROG Strix Scar G15's 1080p display, 15.6-inch is the 300Hz refresh rate. Yes, you heard that right, the Asus Scar G15 offers a 300Hz refresh rate that makes fast-action games look extremely smooth. If you don't know, refresh rate defines as to how many times a panel updates in a second. This means that the higher the refresh rate, the better it can keep with fast-moving screens. Well talking about this laptop, at 300Hz, this is the fastest panel that we've ever tested. This refresh rate provides a lesser time-consuming gaming experience.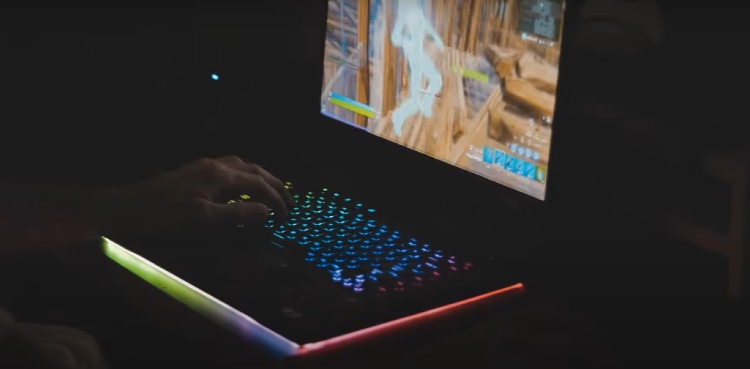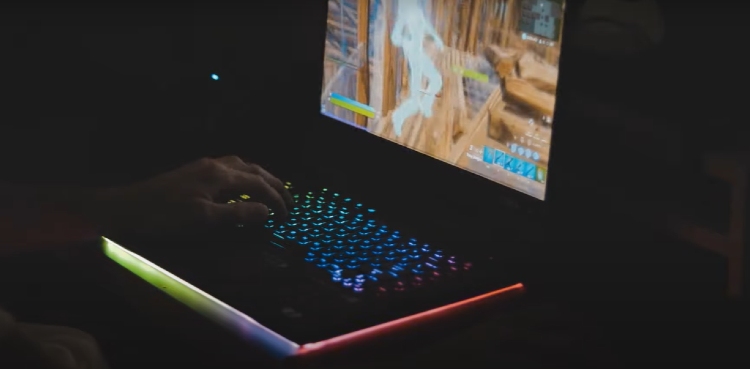 To explain, in order to get benefit from a 300Hz panel, you need a GPU too that can run games at high frame rates. Thankfully, the Asus Strix Scar 15 has one GPU which makes gaming for esports gamers more useful for those who need instant feedback. The laptop's superfast panel, while playing games exhibits accurate and vivid colors.
The only drawback of the display is that it is quite dim and that it becomes a bit difficult to see it outdoors or in bright rooms. The display of the Scar 15 doesn't get very bright, reaching only 278 nits. Comparing it with other similar gaming laptops, the GE66 Raider reached 300 nits while the Omen X 2S reached 306 nits at 100% brightness. Asus really needs to work on this issue as soon as possible.
Keyboard and Trackpad
The Asus Strix Scar 15 sports the quite similar keyboard that Asus includes in their ROG Zephyrus S15. The keyboard of this gaming laptop is quite simple and ultraportable, with small arrow keys, a standard chiclet layout, a separate column of function keys at the right, and an additional set of media keys at the top-left. The keys of the keyboard are softly coated and when you touch them, it gives a nice and smooth feel.
Also read: The Best 5 Gaming Mouse You can Buy in 2020
The keyboard is also comfortable to use and decent enough, having a good amount of hotkeys. One of them is for disabling the trackpad, one is for fan management and the other is for loading the Armoury Crate app. Apart from that, the color of the keys is quite similar to the background, so it's quite difficult for gaming without the RGB lighting in the dark. But other than that, as a whole, the implementation of the Scar 15 keyboard is quiet and clean.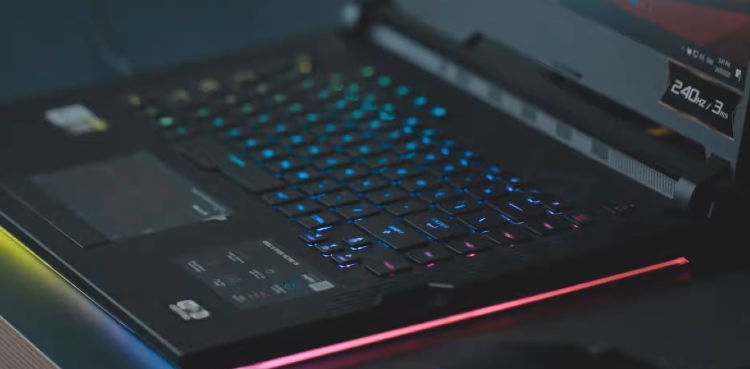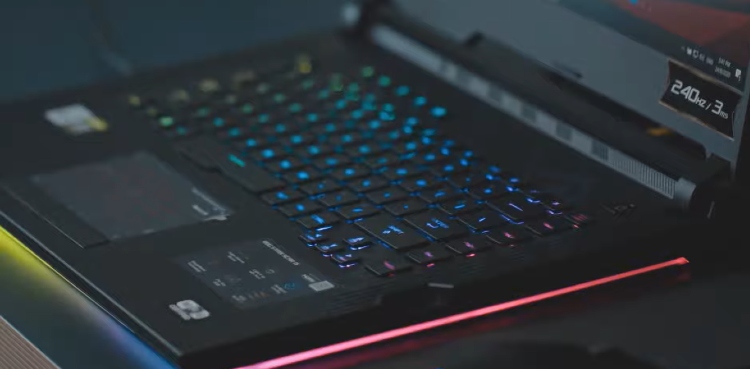 The trackpad of the Asus Strix Scar 15 is also well-sized and has a glossy finish. But you've to take care of it as it would need a frequent clean-up too keep it presentable due to its dirt-attracting finish. The trackpad also has a useful feature of replacing as a Numpad. It is activated when you press and hold the top right corner of the trackpad. It surely is a useful feature.
You can also use them as hotkeys in games instead of using an external gaming mouse. However, there are a few drawbacks to the trackpad. It is not very responsive and accurate, and sometimes it moves too freely. So, the trackpad is somehow an unreliable tool for gaming.
Ports
The Asus Strix Scar 15 also has a reasonable selection of ports on its laptop. It has three USB ports, and a 3.5mm audio jack on the left side, while a Keystone reader on the right. What's just below the display is an HDMI, USB-C, and Ethernet ports at the back of the laptop. Well quite disappointed at this fact, but there's no Thunderbolt 3 port on hand in the Asus Strix Scar 15. Also, the USB-C is placed at the back of the gaming laptop that seems to be a bit strange. Nonetheless, there's quite less to complain about the ports here.
Battery
The Asus Scar 15 gaming laptop comes with a 66Wh battery. With the power saving mode on, the laptop can last about three to four hours if you use it for work and ordinary web browsing. The screen automatically switches to 60Hz when unplugging the laptop and then helps the laptop to run a little bit longer. It also is better to switch off the light bar and backlit the ROG logo when trying to save battery life. It really does help.
Performance of the Asus Strix Scar 15
Last but not at least, let's talk about the performance of the Asus Strix Scar 15. The Scar 15 comes equipped with an Intel Core i7-10875H along with an NVIDIA GeForce RTX 2070. Also, there's 16GB 3,200MHz DDR4 RAM that is both removable to make way for up to 32GB of memory. All of these specs prove that the laptop was going to be powerful. After all, we know that RTX 2070 Super is meant for 1440p gaming with ray tracing. This means that this laptop will be able to run graphics-intensive games at high settings. For review, however, we're looking at the highest configuration in this series.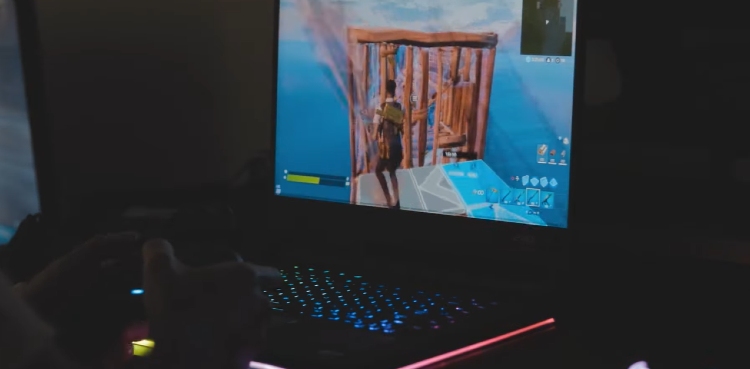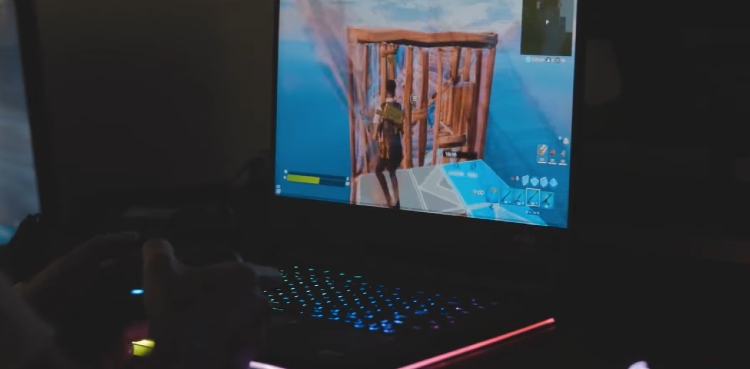 This laptop is so powerful in terms of performance that it can rival some of the more powerful gaming PCs out there. It can run the heaviest and demanding games at 300Hz. Moreover, the response time of the laptop can be driven down to 3ms via the software. Any game you try to play on this laptop, whether its the fast-paced games like Mirror's Edge: Catalyst and Rocket League, where fast movements and turns are much needed, this laptop is a total BEAST.
You may like: Apple iPad Air 2020 – Specs, Features, Price & Release Date
Asus ROG Scar 15 Laptop Specs
| | |
| --- | --- |
| Specs | ASUS ROG Strix SCAR 15 G532LWS |
| Screen | 15.6 inch, 1920 x 1080 px resolution, IPS, 300Hz, matte, AU Optronics B156HAN12.0 panel |
| Processor | Intel Comet Lake Core i9-10980HK, 8C/16T |
| Memory | 32 GB DDR4 3200 MHz (2x DIMMs) |
| Video | Intel UHD and Nvidia GeForce RTX 2070 8GB (115W, Overclocked, GeForce 445.87), with Optimus |
| Storage | 2x 1 TB PCIe SSD in RAID 0 (Samsung PM981), 3x M.2 slots, with RAID 0/1 support |
| Ports | 3x USB-A 3.2 gen1, 1x USB-C gen2 with video&data, HDMI 2.0b, LAN, headphone&mic, Kensington Lock |
| Connectivity | WiFi 6 (Intel AX201) 2×2 with Bluetooth 5.0, Gigabit LAN (Realtek RTL8168/8111) |
| Battery | 66 Wh, 280 W power adapter |
| Weight | 2.32 kg (5.1 lb), .92 kg (2.02 lbs) power brick and cables, US version |
| Size | 360 mm or 14.17" (w) x 275 mm or 10.82" (d) x 24.9 mm or .98" (h) |
| Extras | Per-key RGB backlit keyboard with NumPad, 2x 4.2W bottom stereo speakers, no included webcam, Keystone |
Price
The Asus Strix Scar 15 is hardly a budget-friendly laptop to buy. However, the best gaming laptop is available at a price of $2,800.