HP's new 14-inch, 11th Gen Spectre x360 flexible Laptop is Evo-certified
Hewlett-Packard (HP) has launched a set of new laptops today i.e. 2 October 2020. It has unveiled the latest HP Spectre x360 flexible and convertible laptop that is powered by Intel's latest 11th gen "Tiger Lake" processor. Apart from the new Spectre x360 14 laptops, HP also has refreshed some of its HP Spectre and HP Envy laptops with Intel's 11th generation processors.
Read: Google Chromecast 2020 Review and Where to Pre-order the Announced Google Event Products
The latest announced HP 14-inch Spectre x360 14 convertible laptop comes with a 3:2 aspect ratio, improved speakers, a larger keypad, and a Thunderbolt 4 port that's located in one of its diamond-shaped corners. The company says that its the first Spectre x360 to use a 3:2 aspect ratio. 3:2 ratio means that the laptop now offers 20 percent more vertical viewing space than the 16:9 ratio.
The laptop also comes with many other features with the most compelling feature that it is Evo Certified. Evo Certified means that the laptop-tablet device is powered by 11th-gen Intel Core processors. And also, that it offers fast charging, the battery lasts up to 9 hours and it is fast enough to wake from sleep in less than a second. The laptop's price is $1200 and it'll be available to order some date this month.
HP Spectre x360 flexible Laptop Specs
Below are listed some of the major specs of the HP Spectre x360 flexible Laptop:
Processor
11th Gen Intel Core i7-1165G7 (quad-core)
OS
Windows 10 Home
Display
13.5 in, 3:2 aspect ratio
3000 x 2000 OLED, multi-touch
Anti-reflection
Corning Gorilla Glass NBT
400 nits, 100% DCI-P3; 1,000,000:1
Graphics
Intel Iris Xe
Memory
16GB LPDDR4-3200
Storage
1TB SSD and 32GB Intel Optane
Pen
HP Rechargeable MPP2.0 Tilt Pen in nightfall black (included)
Front camera
HP TrueVision 720P HD IR camera
Expandable storage
MicroSD reader
Security
Windows Hello IR, fingerprint
Connectivity
Wi-Fi 6, Bluetooth 5
Ports
Two Type-C with Thunderbolt 4
One USB 3.1 Type-A
MicroSD reader
Dimensions
11.75 in (W) x 8.67 in (D) x 0.67 in (H)
Battery
66WHr
65W Type-C AC adapter
Weight
3.00lbs
1.36kg
Colors
Dark Ash, Poseidon Blue, or Silver
Price
$1200
Features
11th-Gen "Tiger Lake" Processor
The 14-inch HP Spectre x360 flexible Laptop is equipped with the latest 11th-gen "Tiger Lake" processor – the quad-core i7-1165G7 with Intel's Xe integrated graphics onboard. This laptop gets a 34 percent boost in performance over the 10th gen HP Spectre laptops. The laptop is also co-engineered with the Intel Evo platform that is designated for better performance, battery life, instant-on, and "Intelligence". The new model with Intel Evo offers up to 17 hours of battery life on a charge.
Design and Display
The new Spectre x360 flexible laptop has a very neat and flexible design. It's the first to include a 3:2 aspect ratio display with a 20 percent more vertical screen state than the 16:9 ratio screen's the previous laptops had. Also, HP is boasting its 100% DCI-P3 OLED panel which is currently not available on the Dell and Microsoft alternatives, and the higher screen-to-body ratio. It has a unique and classic design, and also it is convertible into a tablet which is the biggest plus point of this series.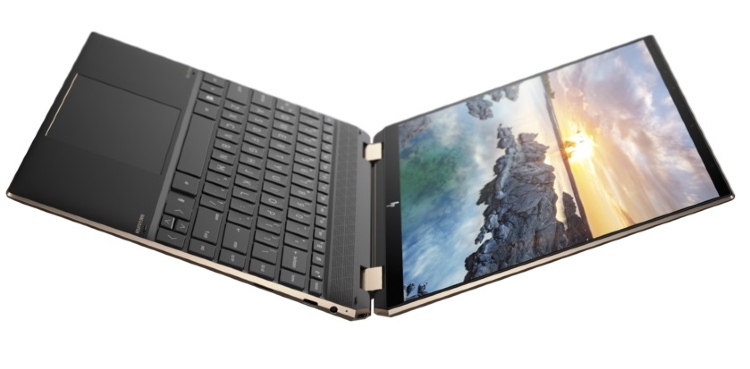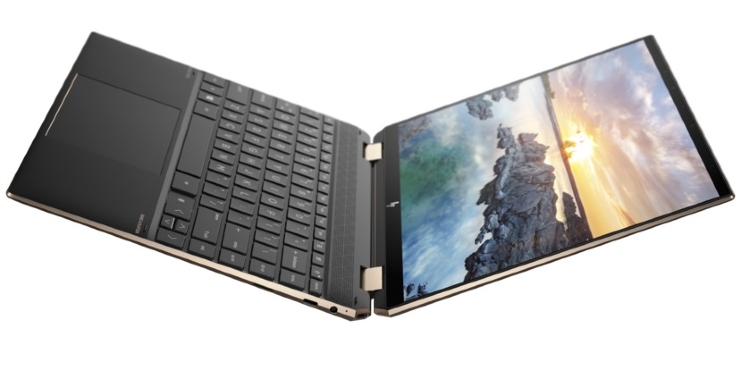 The Auto Color is the latest innovation added in the HP Display Control. With this feature, the laptop automatically switches to the optimal color space for the best viewing experience. The device switches from the DCI-P3 color space when you're watching a movie, to Adobe RGB when printing and imaging, and to sRGB for surfing the internet.
Newly Added Intelligent Features
The Spectre x360 flexible Laptop also offers many different intelligent features and software capabilities. It includes:
Power Management: The latest Spectre x360 flexible laptop intelligentially manages power management to optimize productivity with smart features in-bag detection using Intel Dynamic Tuning. Through this feature, the laptop does not overheat nor does its battery drain when the device is in the bag. Intel's Dynamic Tuning also helps in protecting the health of the battery along with the Adaptive Battery Optimizer.
Focus mode: With the help of Focus mode, you can better handle the multitasking and productivity by dimming the background apps not in use while keeping the app being used bright. This mode also helps the life of the battery not to be damaged by dimming other parts of the screen that are not in use. This feature is also great for privacy.
Auto Color: The Auto Color is the latest innovation added in the HP Display Control. With this feature, the laptop automatically switches to the optimal color space for the best viewing experience.
AI Noise Removal: This feature along with the Intel GNA 2.0 lets the laptop intelligently cancel the noise and mute any background noise automatically across video-conferencing apps like Microsoft Teams and Zoom and audio outputs and the mic and inputs like speakers, headphones, etc.
Smart Sense: Through the Smart Sense in HP Command Center, the HP Spectre x360 flexible laptop can optimize and adapt the system for performance, acoustics, and temperature automatically.
Pricing and Availability of the Spectre x360 flexible Laptop
In addition to the 14-inch Spectre x360 flexible laptop, the Spectre x360 13, the ENVY x360 13 and the ENVY 13 have also gotten the Evo treatment. The refreshed laptops are now powered by the 11th-gen Intel Core processors. Also, HP is launching a 5G-capable Spectre x360 13 to the series for those who want a laptop with mobile network connectivity.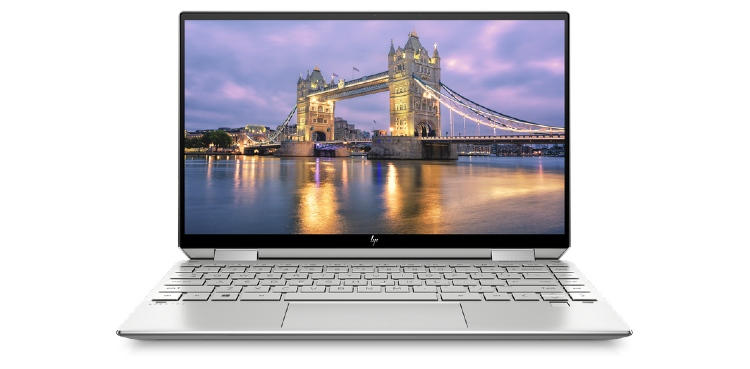 Also read: Best Mid Tower PC Cases to Buy in 2020
The HP Spectre x360 14 and the HP Spectre x360 13 laptops will be available to order this month at price starting at $1200. They'll also be available to order on Best Buy from next month. The HP ENVY 13 will also be available at a price of $900 on HP's website and for $950 on Best Buy. Finally, the HP Spectre x360 13 with 5G will launch in early 2021.