Best USB C Headphone Adapter You Can Buy in 2021
The affiliate link for each model of USB C Headphone Adapter is mentioned below the picture. If you will purchase through these links. We will earn some percentage of Affiliate Commission.
We can't exactly say whether it's for good or bad, but smartphone brands are shifting towards manufacturing newer model phones without a headphone jack. Even they are also removing other inbox accessories like charging adapter, data cables, OTG adapter, and manuals. While the reason behind this is to minimize the shipment expenses.
Read Also: Best Fast Charger to Buy for Android Phones & iPhone
If we talk about the public feedback, some people have no issues with this decision, while some are not willing to sacrifice the headphone jack (including me). So, there are only 2 options left behind as an alternative to this. One is wireless earbuds and the second is to purchase a headset adapter that will work through your charging (USB-C) port.
So for people who don't want to stay in the barrier of wireless earbuds. I have prepared a list of the best model headphone adapters available in the market. These adapters will not serve you as a headphone jack only, but will also serve as a fast charger & splitter. Let's have a look at that list with a detailed review, pros & cons.
USB C Headphone Adapter
1: CableCreation 2 in 1 Headphone Adapter
Well, it's not just a headphone adapter, but a charging adapter too. Yup, while listening to music you can fast charge your USB-C supported devices. It provides charging power up to 60W (20V/3A).
While if we talk about the audio features, it is equipped with a digital high-resolution audio system. Where it's 3.5mm jack is compatible with the majority of devices.
If your device does not own PD (Power Delivery) feature, this adapter will then automatically choose the charging as its first priority.
Before making a decision to purchase this gadget, get the information about compatibility of your smartphone. Because it does not support calling & volume control feature on some models.
Pros
2 in 1 Feature
Fast Charging Support
Digital High-Resolution Audio
Cons
Not Ideal for Apple Devices
2: A-BST 3 in 1 Headphone, Charger & Splitter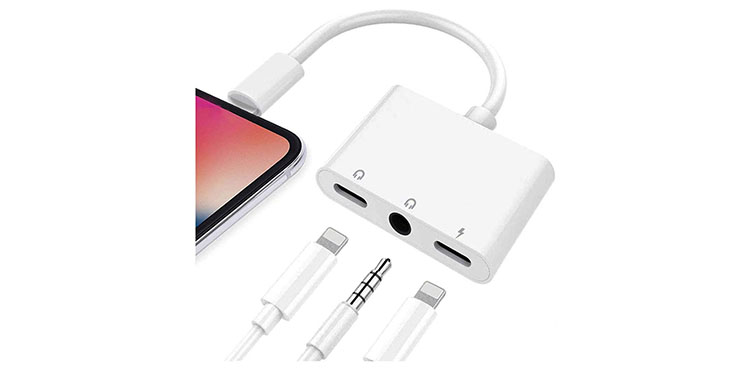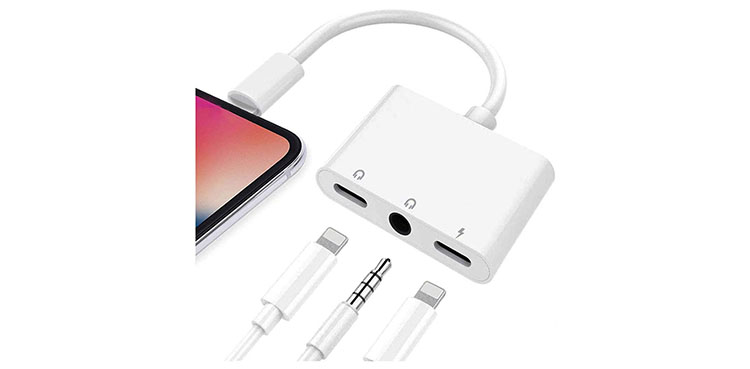 View on Amazon
This affordable gadget manufactured by A-BST offers 3 features. At the same time, you can use it as a charger, headphone jack, and headphone splitter.
Audio quality of this gadget is featured with DAC Smart Chip that ultimately supports 96 KHZ and 24-bit audio output for the 3.5mm headphone jack.
Apart from that, there is also a headphone splitter available in this gadget which can be used to further extend its supports for audio related gadgets.
While on the charging side, it supports fast charging with multiple numbers of compatible devices utilizing its 2.4 Amp of power.
Pros
3 in 1 Feature

Fast Charging Support

Headphone Splitter

Affordable Price
Cons
Not So Suitable for Calling Features
3: UGREEN USB C to 3.5mm Headphone Adapter
Well, another model in the list of best USB C Headphone Adapter is UGREEN USB-C to 3.5 mm Headphone Jack. It also features fast charging capabilities along with its support as a headphone jack.
Moreover, the company has equipped this adapter with premium quality capacitors to make sure the superiority of sound up to an appropriate standard.
Apart from that, this adapter is offers PD 3.0 & QC 3.0 along with power of 30 W. It enables super fast charging support in a smooth and secured way.
If we focus on design and built quality of this adapter. It is pretty attractive in looks and made up of aluminum alloy and TPE material to keep it stronger and durable.
Pros
Attractive Design

Solid Built Material

2 in 1 Feature

Super Fast Charging

High Quality Capacitors
Cons
Remote Control Does Not Work with iPad Pro
Have a look at some other Gadgets
Best Wireless Mini Spy Camera You Can Buy In Year 2021
Best USB & USB C Hub You Can Buy in 2021
The Smart Desk Lamp You Can Buy This Year
Best RGB Led Strip Lights You Can Buy This Year
I hope you people liked this post about the best USB C Headphone Adapter for year 2021. Do share the post with others in your social circle and leave feedback for us in the comments section below. Stay tuned for getting more updates on a daily basis.