Awais Honey – Emerging Tekken Legend After Arslan
Back to back achievements are not gonna end here for Pakistan's side in Tekken 7 game. Right after Arslan's victory in Evo 2019 last month in Las Vegas. A new name is rising as a Tekken Champ of Pakistan. That Guy is Awais Honey, the new champion of FV Cup 2019 which held in Kuala Lumpur, Malaysia last weekend. FV Cup is his first-ever international tournament to participate, he did not participate in any big event before.
Awais Honey grab this title after facing a very intense situation in the whole event. Because he was near elimination brackets due to fewer points in starting rounds of the game. He lost initial matches from Chikurin & was facing other tough names like Nobi & Book ahead. But Awais did a great comeback with full of confidence & control over his gamepad. He defeated rest of others and qualified for Grand Finals.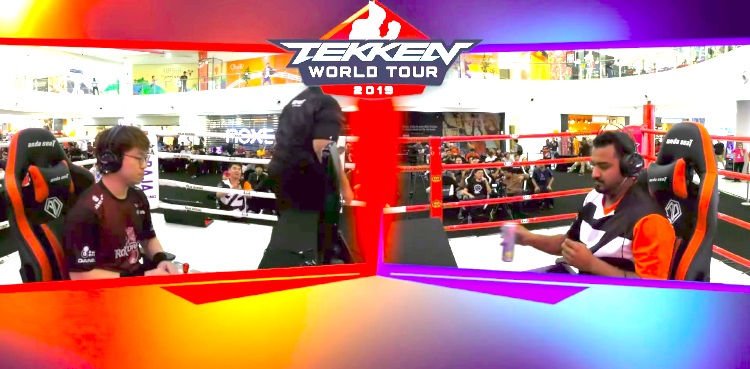 More: Arslan Ash from Pakistan – A new Legend of Tekken Game
While in grand finals, Awais had to face Korean rival Jae Min Knee. Just think for a while, a newcomer in front of the world's best Tekken player is not something normal. Anybody can get easily confused during these circumstances. But Awais proved it wrong and beat Knee in all 3 rounds after breathtaking rounds. This achievement is no doubt a historic moment for Awais Honey as well as for all Tekken Community of Pakistan.
FV (Flash Vision) Cup is a fighting games event & Tekken World Tour Challenger cup organized in Kuala Lumpur. Top players from all over the world take part in this tourney. Some notable names of this event were Knee, Book, Chikurin, Nobi, Tejan, Jeondding, and many more. Other than Tekken they also host Streetfighter, Samurai Showdown, Mortal Kombat & King of Fighters in their event.
Best wishes for Awais Honey & Others:
Awais Honey made his nation proud on both the national & international levels. I would also like to mention two other Pakistanis Khan & Bilal who were participants of the same event & ranked in the top 8 on the score table. The journey which took place from Arslan Ash is now bringing more talented names from Pakistan. Our best wishes are with these rising stars, may they succeed on every platform to represent a positive image of Pakistan in the world. As well as I would request leading authorities to support our gaming community by providing an opportunity to enhance their gaming skills. So that they can adopt this field as a career & passion.
#HappyGaming
You may also like: Budget CPU Cooler – List of Top 3 Still Performing in 2019