Best Power Supply to Buy – Keep your Gaming Pc Perfect
Most often, I see people ignoring the actual value of a Power Supply while building a gaming Pc. But in reality, it should be the most focused item to consider in combination with other hardware specs. Because pairing the best power supply increases the life span of your PC components and keeps them accordingly well. In today's market, there is a variety of power supplies available belonging to different brands. But choosing the best one among them is a little bit technical. Today's topic will surely assist you all to grab a decent one in all aspects.
Just understand the fact that 2 power supplies of the same 500W from 2 different brands will not deliver the same level of performance. We have to consider several related factors involved in it like the real-time voltage, efficiency grade, railing power, etc on idle and peak usage. People usually prefer the power supply having 80 plus efficiency. That is no doubt the best option available in the PSU Catalog. So today, I will try to figure out the top 4 Power Supplies available ranging from 450 to 650 Watts.
Best Power Supply to Buy:
Among the following list, you can pick the best Power Supply meeting your hardware requirements.
Read Also: Pc Build Guide – 9th Gen Mid Budget Gaming Pc for $700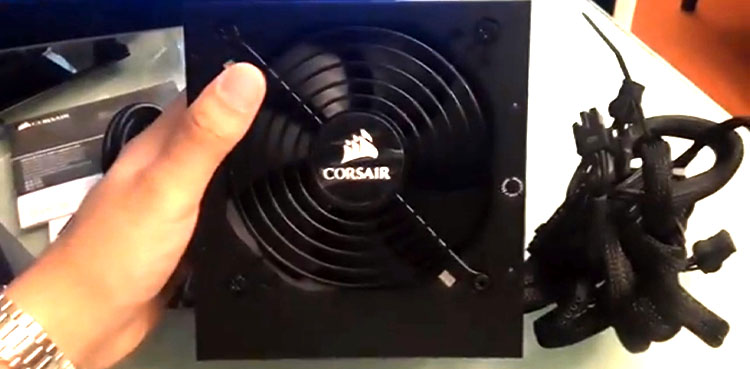 1: Corsair CX450
I have discussed earlier Corsair products in some of my previous topics. A well-known brand in the PC industry famous for its top gaming products like Ram, Casings, Coolers and Power Supplies. Corsair is the best power supply manufacturer brand in the industry. Here, I have chosen Corsair CX450 as the best Power Supply within the range of 450W power. This power supply is 80 Plus Bronze certified. Having low noise and quality standard performance efficient cooling. Current model GPU's like 1050/1050ti, Radeon Rx 470 and 570 are pretty compatible with Corsair CX450.
Brand
Corsair
Model
CX450
Input Voltage
100-240 V AC
Output Voltage
+3.3, +5, ±12 V
Power Provided
450 Watt
Certification
80 Plus Bronze
Fan
120mm
Connectors
01 x power 24 pin ATX with detachable 4 pin section,
01 x power 8 pin EPS12V with detachable 4 pin ATX12V,
1 x 8 pin PCI Express power with detachable 2 pin section,
4 x 4 pin internal power,
4 x 15 pin Serial ATA power,
Warrenty
5 Years
Price
$59.99
You May Like Best Budget Gaming Keyboards 2019 – List of Top 5
2: EVGA 500W B1
EVGA is a popular American Computer Hardware company. Although in the local markets of Pakistan, you will hardly find EVGA Products because of availability issues. But you can't ignore its quality performance and reliability. EVGA 500w B1 Power Supply is on number second for me among the best PSU's. This Power Supply is also 80 plus bronze certified with remarkable efficiency. Having single 12+V railing, appropriate temps and maximum performance 500 B1 may prove itself as a decent option to pair.
Company
EVGA
Model
500W B1
Input Voltage
100 – 240 V AC
Output Voltage
+3.3V, +5V, +12V, -12V, +5Vsb
Provided Power
500 Watt
Certification
80 Plus Bronze
Cooling Fan
120mm Sleeve Bearing
Included Connectors
ATX Cable: 1x 550mm
EPS Cable: 1x 600mm
PCIe Cable: 1x 550mm, 670mm
SATA Cable: 2x 450mm, 570mm, 690mm
Four-Pin Cable: 1x 450mm, 570mm, 690mm (f)
Company Warrenty
ATX Cable
Cost
$54.86
Related: Budget CPU Cooler – List of Top 3 Still Performing in 2019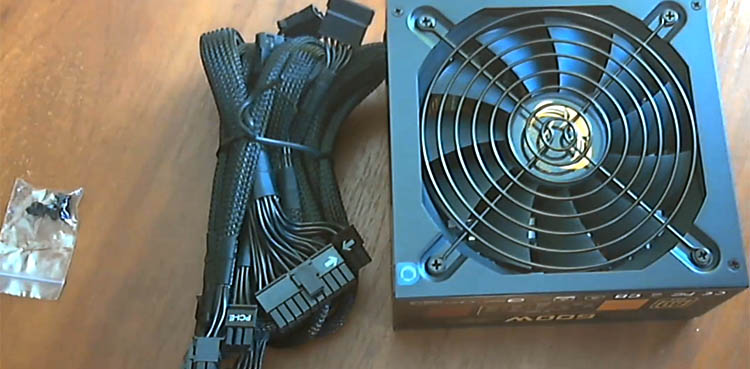 3: Raidmax Cobra 600W
Raidmax is also an American Computer Hardware Company. They usually deal in PC Casings, PSU, Cooling Solutions, Gaming Desk, and Chairs. While in the catalog of their PSU's, I am going with Raidmax Cobra Gold 600W. This Power Supply is the best option to grab in the range of 600 Watts. Raidmax Cobra is a modular Gold rated PSU maintaining efficiency at 90%. Top-quality Japanese capacitors are used in Cobra Gold along with low a noise fan of 135mm. Other than that this amazing product has safety certifications from CE, FCC, TUV, and cTUVus.
Manufacturer
Raidmax
Exact Model
Raidmax Rx 600AE
Input Voltage
110 – 264 V AC
Output Voltage
+3.3V, +5V, +12V, -12V, 5Vsb
Range of Power
600 Watts
Certification
Gold Certified 80 Plus
Default Fan
135mm
List of Connectors
Main Connector: 1 x 20+4-Pin
1 x 4+4-Pin ATX12V/EPS12V Connector
PCI-E Connector: 2 x 6+2-Pin
SATA Connector: 5 x 5-Pin SATA Connector
Peripheral Connector 4 x 4-Pin
Warrenty
2 Years
Price
$79.99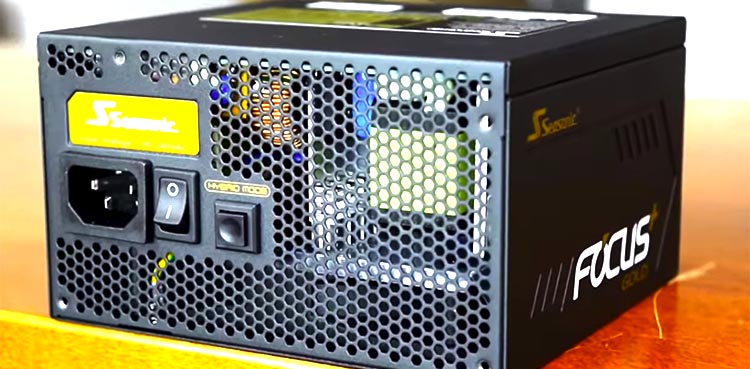 4: Seasonic FOCUS Plus 650
I think, there is no need to introduce Seasonic especially when you are talking about its PSU's. Seasonic Focus Plus 650 in another best power supply to pair with your Gaming machine. A most reliable and durable Brand with 80 plus gold certified providing 87% to 90% efficiency in the performance scale. Focus Plus is capable of supporting high-end GPU's of any brand. This model is modular and size friendly in combination with several PC Cases. The cooling fan spins in 3 levels with low, medium and high speed for maintaining acceptable temps.
Manufacturer
Seasonic
Model
SSR-650FX
I. Voltage
100 V – 240 V
O. Voltage
+3.3 V, +5 V, +12 V, -12 V, +5 VSB
Power
650 Watts
Certificate
80 Plus Gold
Fan
Hybrid Silent 120mm
Connector
MB (24/20 pins) 1
CPU (8/4 pins) 1
PCIe (8/6 pins) 2
PCIe (8/6 pins) 1
SATA 4
SATA 4
Molex 3
Seasonic Warrenty
10 Years
Price
$97
Best Pc Cases 2019 – Mid to Full Tower