Concept UFO – Tiny Portable Gaming PC by Dell & Alienware
A few among many won't know that Alienware is a subsidiary of Dell. Dell acquired it back in 2006 to build up its gaming line more strong. While Alienware is famous for its Branded Desktops, Laptops, and Monitors. Now in 2020, they both are working on a portable gaming pc. This amazing idea is called Concept UFO, which is expected to have high end specs in a tiny format.
Last night at Las Vegas (CES), Alienware announced the concept UFO which possibly might shift the way we play PC games. Portability at this stage of the era is no doubt a huge source of ease for gamers. Especially when there is no decrease in the quality of gameplay in return. Let's discuss this future concept by Dell & Alienware with respect to the trend of gaming in the upcoming years.
Read Also: Smoke App – Bring Game Data from Steam to Apple Watch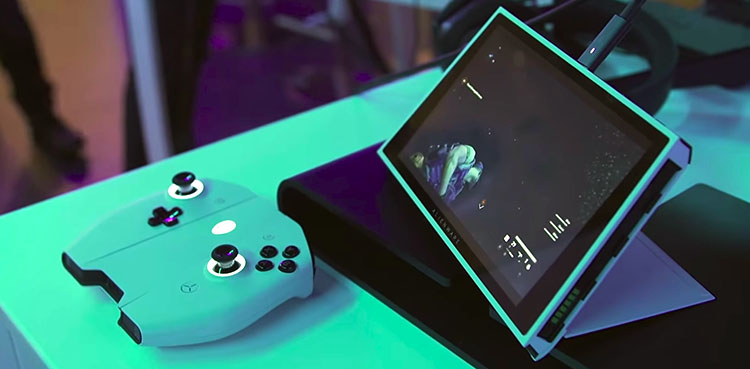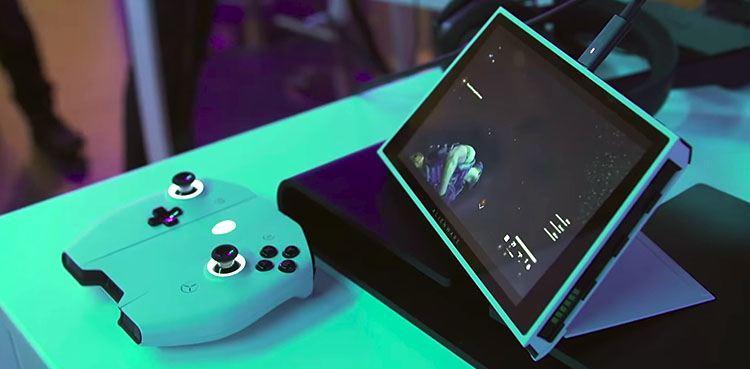 Concept UFO:
Note: Topic is based on pre-gathered data regarding, Specs, release date, and price factors
Concept UFO is actually an idea of making a tiny portable gaming PC capable of being carried easily anywhere anytime. You won't believe that this tiny machine will be packed with high end specs. Which will even support AAA games title on decent graphics settings. Its prototype seems to have resemblance with Nintendo Switch, but with quite different performances and prices for sure. Concept UFO is expected to launch in the 2020 Holidays. While keeping in mind the price range of Alienware Products we may consider it varying around $800 to $1500.
You can follow the main source for getting official information regarding this concept.
You may like Dell XPS 13 2-in-1 (2019) Review – Is it the Ultimate Laptop?
Expected Specs of this Portable PC:
Intel 10th Gen processor.
8 Inches of Screen Size.
720p screen.
1900×1200 resolution.
2 USB-C ports.
Bluetooth and Wifi Connectivity.
Expected Features of this Portable PC:
Connectivity with TV, Monitors and Other Displays.
Gamepad with RGB Logo of Alienware.
The gamepad on the side will be able to use in both attached & separate positions from the screen.
Concept UFO will run on Windows 10 as an operating system.
Read Also: Nvidia's New 360HZ Monitor is Designed for e-sports
I will update the post soon after the official announcement of Concept UFO specs, price & release date. Stay in touch with Matics Today and don't forget to check the updates regarding the interesting tech topics.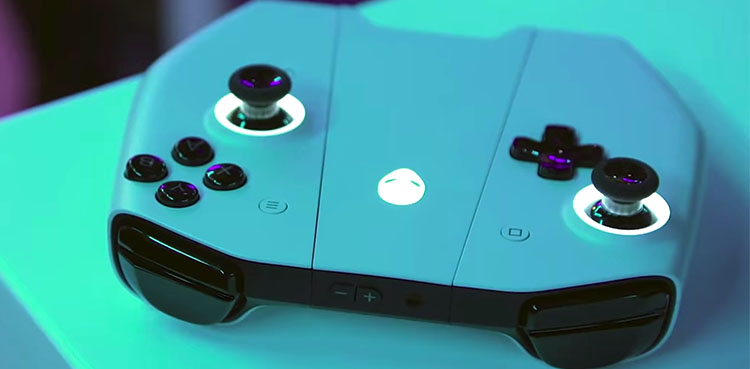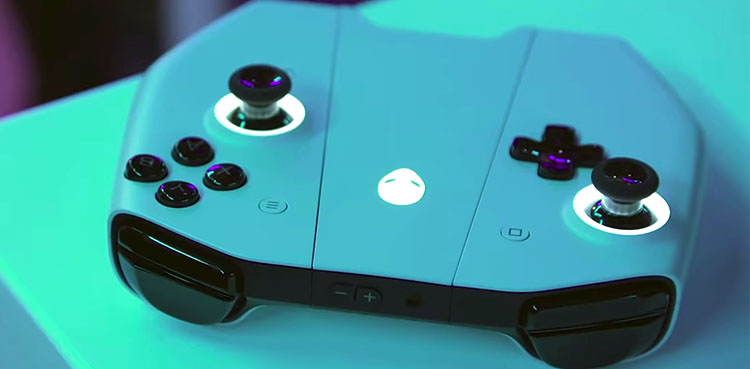 Future Smartphones – How Phones will Look Like in the Next 10 Years.?