NVIDIA and Mercedes Benz Partner up to Design Next-Generation Car Computer
A joint press conference was held between NVIDIA and Mercedes Benz on Wednesday and they've partnered up together to develop a next-generation Car Computer. Both the companies announced that they in a partnership will create a "revolutionary in-vehicle computing system". This system will be created for the automakers of the next generation luxury automobiles in 2024. This computing system for vehicles will support everything from automated driving to over-the-air software updates.
Read: Samsung Rolls Out Blood Pressure Monitoring App for its Galaxy Smartwatch
The new designed platform will be based on NVIDIA's system-on-a-chip Orin technology. It'll also use a full Drive AGX software stack from the San Jose-based company. The Orin technology was first revealed by NVIDIA at the CES in December 2019. The Orin Soc is based on NVIDIA's Ampere supercomputing architecture. One of the top-line features of this technology is that it can deliver up to 200 trillion operations per second while using minimal power. other than this, no further details have been revealed yet by the company.
The NVIDIA-based Drive platform will also include a full software stack developed for automated driving AI applications. Such applications will include advanced driver assist systems similar to Cardillac's Super Cruise and Tesla's Autopilot. And also, will include driverless parking functions like Tesla's Smart Summon.
NVIDIA Takes on Developing Mercedes Car Computer
NVIDIA says that it'll also enable smartphone-style over-the-air (OTA) software updates for Car Computer starting in four years on all Mercedes vehicles. The Germany-based automobile company have worked hard to reach until Tesla. Because Tesla has from a long time been the first in shipping over-the-air (OTA) updates to its customers. That ranges from its Autopilot driver assistance system to variety of its electric vehicles.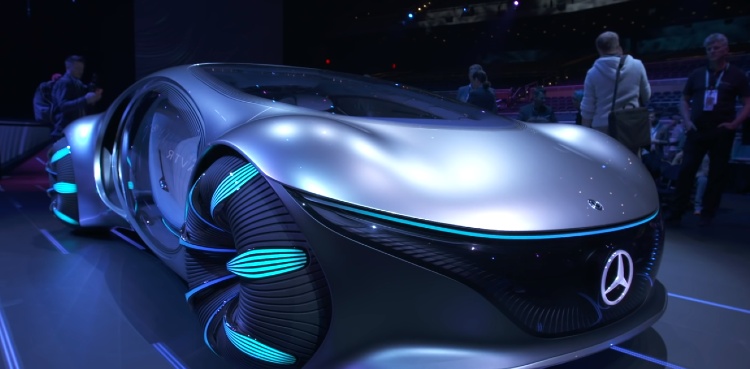 The Drive system designed by NVIDIA can track a driver's head and eyes. In order to assess when they're paying attention to the road. It can also check blink frequency to assess drowsiness. The supercomputing system owners say that the system can alert the driver using audio, haptic warnings, or visuals to return their focus to the road. Driver IX will also be able to monitor the outside environment from the vehicle.
Also read: Tesla's Cybertruck – Is It's Aerodynamics Any Good?
Jensen Huang, CEO and Founder of NVIDIA says that;
We are excited to work with Mercedes-Benz. Together, we're going to revolutionize the car ownership experience, making the vehicle software programmable and continuously upgradeable via over-the-air updates. Every future Mercedes Benz with the NVIDIA DRIVE system will come with a team of expert AI and software engineers continuously developing, refining, and enhancing the car over its lifetime.
Via: The Verge