5 Hidden Google Maps Tricks You Should Know About
Planning a big summer trip or your daily commute is very hard. Especially when your mobile data stops working or you can't find a parking spot. Luckily, the Google Maps app comes with many hidden features that will make your driving experience much easier.
Google Maps has many hidden features that you may not know. The app can help you plan a trip that includes stops so you will get a more accurate estimated time of arrival. It can also let you download a map for offline use. Moreover, the app even lets you find parking spots in advance. Read the article to find out how you can use all these features to make your driving easier.
1. Use Live View to See Where You Are Walking
Google Maps offers users two types of views for navigation when walking. The traditional 2D map and the newly added Live View map. This new feature uses your smartphone's camera to scan the buildings around you and places a big arrow on the display screen. Live View uses Augmented Reality to help you find the exact location you want to travel to.
In the Google Maps app enter your destination in the search bar and tap Directions in the bottom left.
Above the map in the travel mode toolbar, tap Walking.
Then, in the bottom center, tap Live View.
Follow the on-screen instructions to help the app identify your location. The trick is to point the app at buildings and signs instead of trees or people.
Once Maps knows your current location, you will see directions on your phone screen.
Your phone will vibrate when it reaches the next step or destination.
Read Also: Google Offering $1.5M to Hack its Pixel Phones
2. Download Maps and Navigates Offline
Planning a trip where the mobile data is very expensive, the internet is slow, or you cannot get online? Then download the area from Google Maps to your smartphone and use it when you are offline.
In the Google Maps app search for a place, like Toronto.
At the bottom, tap the name or address of the place.
Then, tap the three-dot menu in the top right.
Select Download Offline Map. and then Download. The map for the area you have selected will now be available to you offline.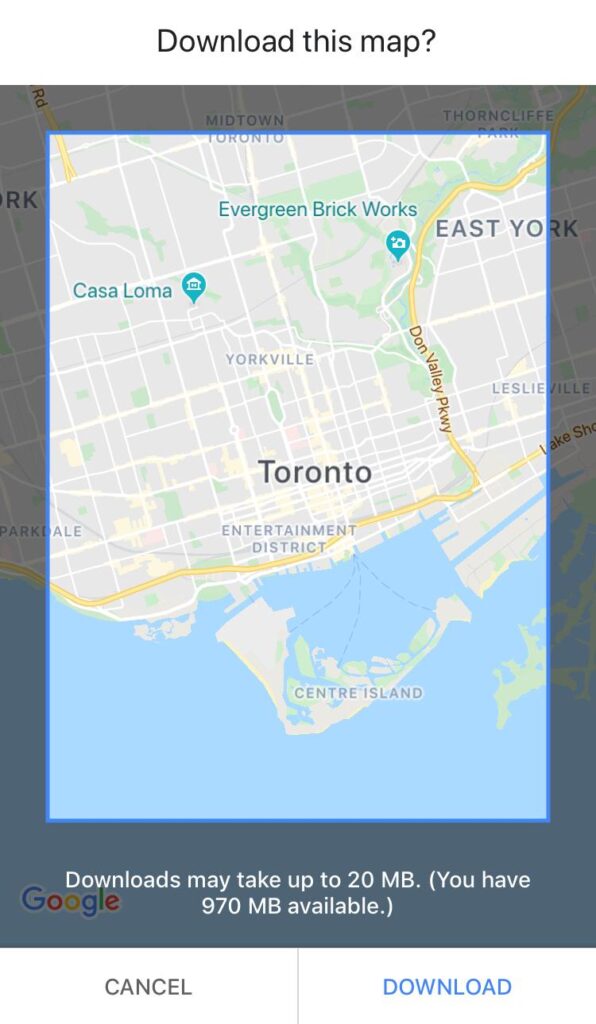 See Also: Google Spam Protection- A New Feature for Android Users
3. Plan the Entire Trip, Including Stops
Have you ever planned a trip on Google Maps and the app told you that it will take 4 hours to arrive at your destination, but in reality, it took 5 hours or more? This is because when you were planning your trip you did not include the multiple stops you took along the way. This Google Map feature allows you to add stops while planning so that you will get a more accurate arrival time.
In the Google Maps app enter your first destination in the search bar. For example, a bookstore or your friend's house.
In the bottom left, tap Directions.
Tap the three-dot menu in the top right.
Then, tap Add stop. You can add up to 9 stops.
Press Done when you are finished. Now you will get a more accurate estimated arrival time when planning trips.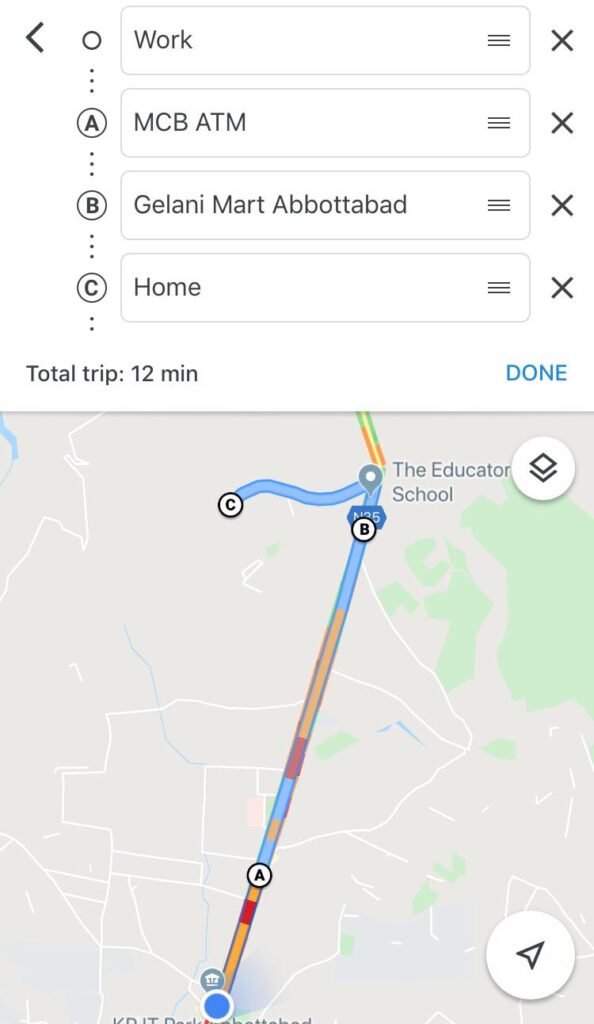 Also Try: Google Messages – iMessage for Android Phones
4. Quickly Find an Area to Park Your Car In
Knowing where to park your car in advance is very helpful especially if you are going to a concert or a new neighborhood. Instead of driving around searching for a spot, you can use this neat Google Maps trick to find a parking lot in advance.
Open the app and enter your destination in the search bar. In the bottom left, tap Directions.
Above the map in the travel mode toolbar, tap Car.
Then, tap the three-dot menu in the top right and select Find Parking.
A list of parking lots will appear. Choose one of the spots and click Add Parking. The parking spot will be added as the first stop to your final destination.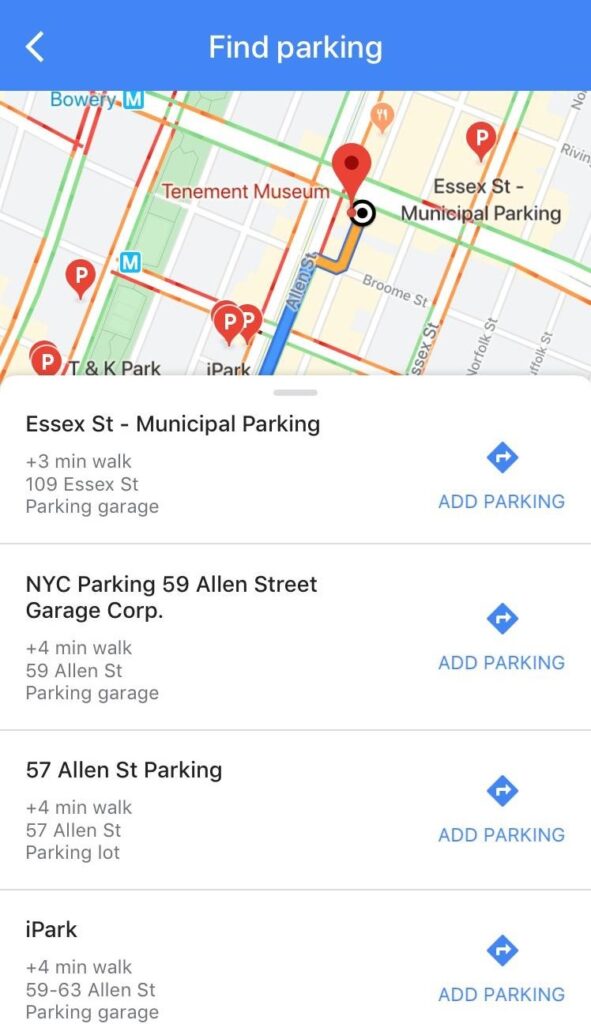 Read Also: Chrome 79 Bug – Google has Stopped Rolling it Out
5. Check Out the Place Before you Travel
Before reserving a table at a restaurant or booking a hotel, check the location out on Google Maps first.
Open Google Maps and search for a location, like a restaurant you want to eat at.
Then, tap the small box in the bottom left corner. This will take you to the street view of the area.
You can zoom in and out, and swipe right or left to check out the entire area.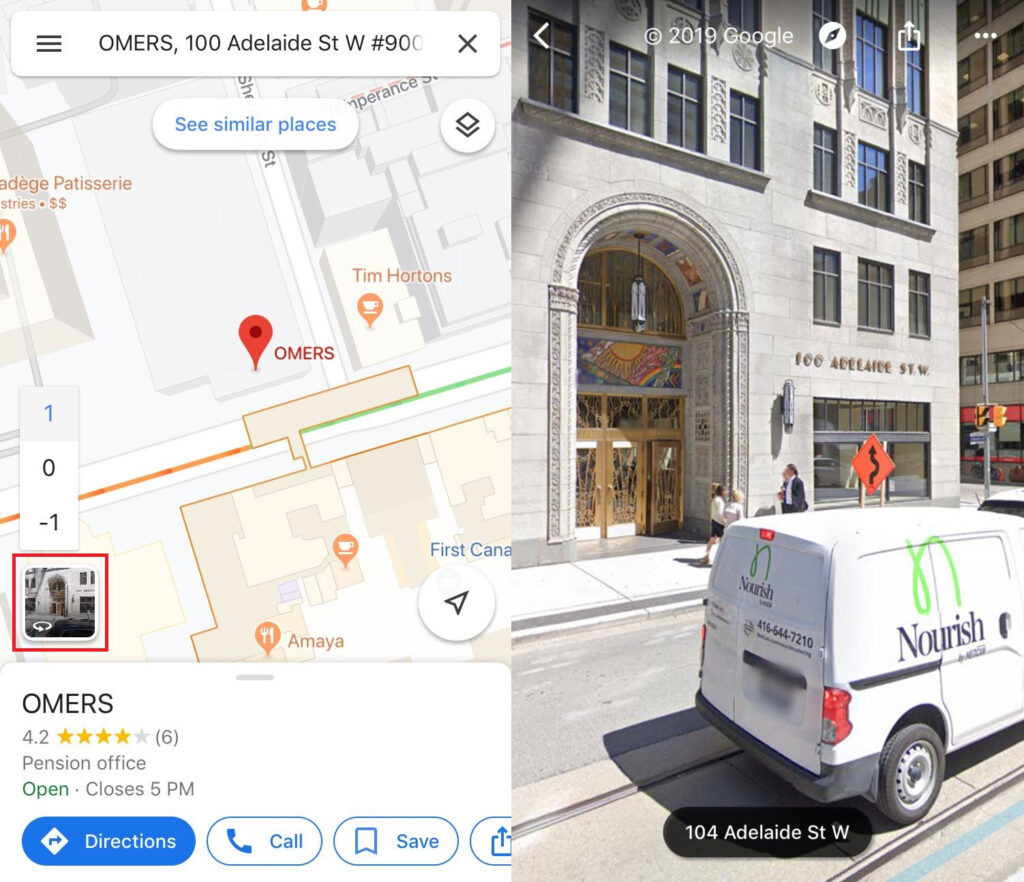 Also See: Chrome OS 78 by Google – Check Out the Best Features
Before visiting a new place, I personally always check out the surrounding area. This way when I arrive at my destination, I will at least have a rough idea of what the building looks like. The fact that we could add stops to our trip while planning was a surprise to me. In the future, I will definitely be using this hidden feature a lot to get a more accurate arrival time.
Did you learn something new today or were you already familiar with some of the hidden features? Is there any particular feature that you will be using to make your driving life easier? Then, let us know your thoughts in the comments below! Continue to check out Maticstoday for the latest news items, product reviews, security practices, and video game discussions.
---
Source: CNET, Google Maps Help