Best PC Case Fans 2020 – Keep Your Gaming PC Super Cool
Whether it's a matter of air cooling or liquid cooling, one needs to have the best PC fans. It will ensure the proper airflow and best cooling of your PC components. Otherwise, intense usage in gaming, professional tasks, and hot weather will heat up the machine badly. So, keeping in mind the fulfillment of this requirement, top brands have jumped into manufacturing the cooling fans.
Now, when there are a number of products in the market, choosing the relevant one is a bit tricky. Because you need sufficient information about brand, product price, quality, and performance. The majority of people get confused at this stage & here comes the main role of reviewers who suggest people the best product to purchase. Similarly, I have gathered a list of the best cooling fans you can buy.
Read Also: Best Buy Gaming Chair For Year 2020
Best PC Fans 2020
Noctua NF-A12x25 PWM 120mm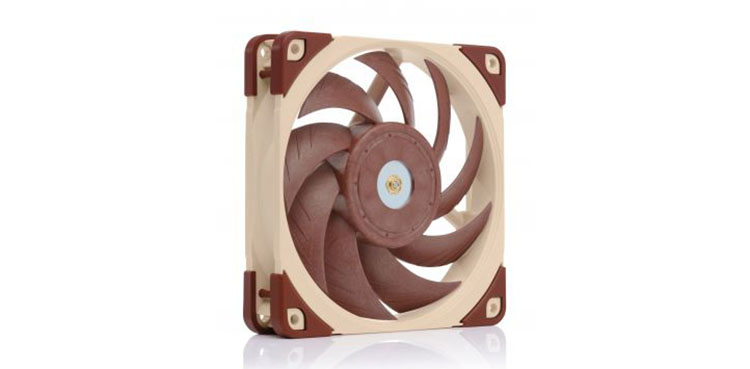 Within a very short time span, Noctua has come forward in competition with other top brands. While now, they have a number of quality products in the market.
Noctua NF-A12x25 is among the best PC Cooling Fans. It is a next-generation premium quality cooling fan with silent flow operations (Low-Noise Adaptor).
Fan runs at a power of 5V and comes in a size of 120mm. It features 1700 to 2000 rpm & dBA 22.6. Best suitable for both air and liquid cooling.
While On the connectivity side, it supports USB ports to power it up. The company used Metal bearing Shell along with the support of SSO2 bearing technology.
Pros
Premium Quality

High Airflow

SSO2 Bearing

Bunch of inbox Accessories
Best Fast Charger to Buy for Android Phones or iPhone
Corsair LL120 RGB 120mm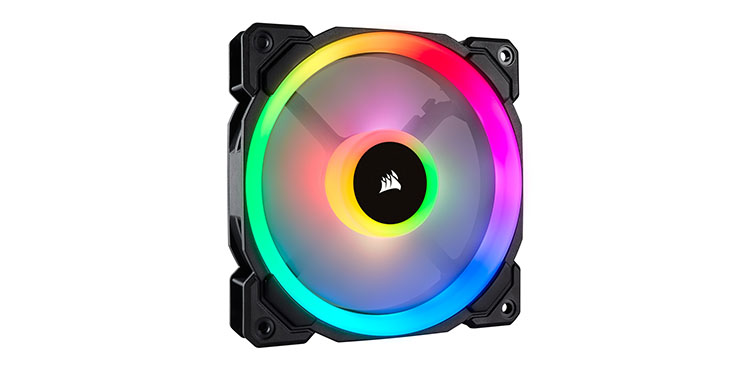 Well, if there is a matter of best buy PC fans. You can't ignore Corsair LL120 Fans. A bit higher in rates but totally a premium quality cooling fan.
Usually, it comes in a pack of 3 along with remote control functionalities and RGB Hub. But Corsair also packed a single piece to buy.
LL120 Fan is a 120mm RGB fan that features 16 different (software controlled) LED lights. The quiet running operations offer 600 to 1500 rpm along with 24.8 dBA.
Moreover, Its noise reduction feature does not have any impact on performance. This beautiful looking RGB fan is compatible with both air & liquid cooling.
Pros
Great Air-Flow

Low Noise Operations

PWM Control

RGB Lighting
Best Buy Ethernet Cable in 2020 for Online Gaming
Be Quiet Silent Wings 3 120mm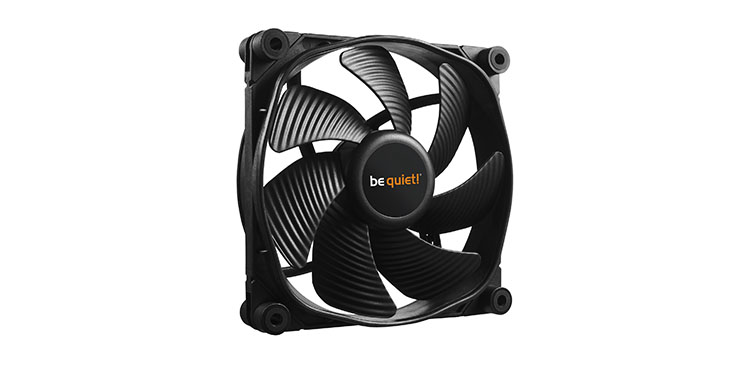 Be Quiet focused deeply to manufacture Silent Wings 3 cooling fan. It performs pretty well to maintain an acceptable range of temperature inside the PC case.
It features a size of 120mm, 28.6 dBA, and up to 2200 rpm. It is a great combination of figures if we compare the noise level to these ratios.
The company included a 6-pole fan motor that ensures less consumption of energy as well as anti-vibration features. While bearing life-cycle is about 300,000 hours.
The fan is PWM supported, which means you can control its speed and RPM through the motherboard. Apart from that, there are 7 quality blades in a single fan.
Pros
7 Quality Blades

Quality Performance

6-Pole Fan Motor
Best Outdoor WiFi Extender You can Buy in 2020
NZXT Aer RGB 2 140mm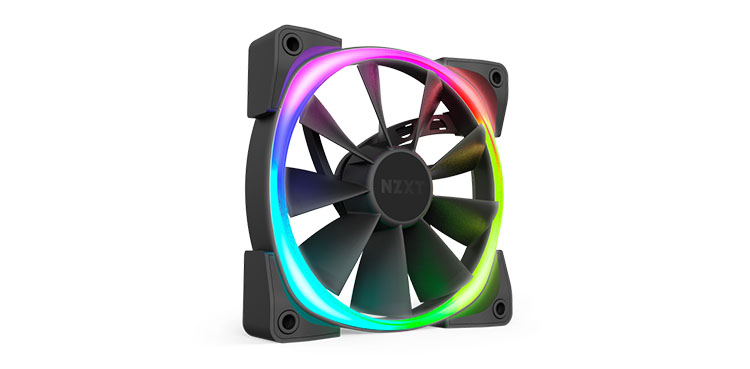 If there is any compromise in product quality, NZXT will never manufacture it. They only manufacture quality products even though they are pretty expensive.
While if we talk about Aer RGB 2, it is a 140mm RGB cooling fan that features great airflow and eye-catchy RGB lighting. Fan's rpm range varies from 500 – 1500 and the dBA level is 22.0.
If we talk about the bearing mechanism, NZXT included Fluid Dynamic Bearing (FDB) that is made up of copper material. This bearing system ensures providing proper fluid to reduce noise.
For availing of the full features of its customize-able RGB, you need to purchase a fan controller separately. It will cost you some extra dollars, but RGB lovers will never miss it.
Pros
Tremendous Airflow

Attractive RGB Lights

A lot of Accessories
Cooler Master Fan MF200R RGB 200mm
Apart from 120mm or 140mm, some people still prefer bigger size fans. Here we can consider Cooler Master MF200R as a good choice in the list of best PC fans.
MF200R is a 200mm customized RGB fan. Which is certified by Asus Aura, ASRock RGB, Gigabyte Fusion, and MSI RGB.
This huge size fan will double the taste of your PC case. It features 28.0 dBA, noise reduction technology, jet engine/helicopter blade design, and decent airflow.
Another notable point of this PC fan is its detection of issues. The sensor will automatically jam the motor in case there is any problem.
Pros
Huge Size

Certified RGB Lights

Affordable
Read Also: Asus ROG Strix Helios GX601 – A Best Mid Tower PC Case
I hope you liked this post and have decided to go with the relevant one from the above best PC Fans. Do share the post in your social circle with others. Stay tuned for getting more updates on a daily basis.