Dune Pro Pc Case – It Looks Same like Apple Mac Pro
If I am not wrong, Most of the people here will not be familiar with Dune Cases. Because we rarely heard about it, we usually hear and talk about the Corsair, Cooler Master, and Thermaltake etc in perspective of gamers. But nowadays Dune Pro Pc Case is becoming a headline in the tech industry due to its resemblance with Apple Mac Pro Chasis. Apart from closeness, the Dune Pro Pc case is having some other cool features, like the latest hardware support, solid steel body, and space-friendly interior. It may serve users as both the Workstation and Pc Gaming Case.
Unfortunately, there is no RGB feature and a side glass panel in Dune Pro. Because the body is fully covered with stainless steel from the sides and circled dots on the front. Missing RGB features may be annoying for some gamers but still, it's a decent option to go with. Dune Pro is expected to release officially on October 21 & estimating its price range is early to say. So, Let's have a look into the detailed specs of the Dune Pro Pc Case along with features.
Related: Best Pc Cases 2019 – Mid to Full Tower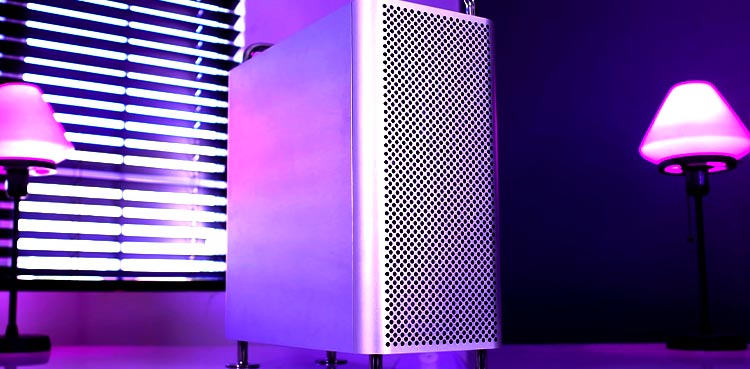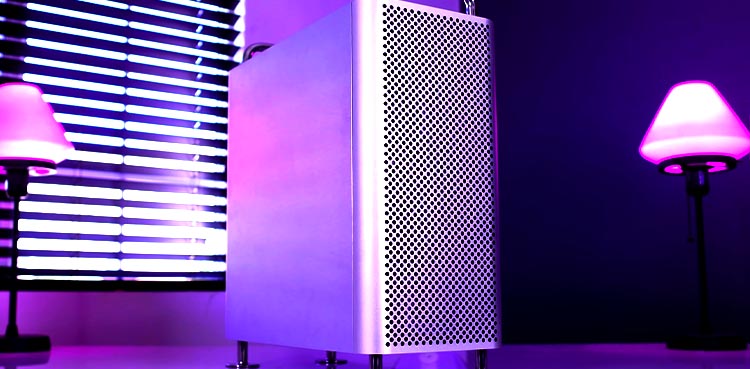 Specs of Dune Pro Pc Case:
Brand: Dune.
Release Date: Expected on 21st of October.
Type: Mid-Tower Case.
Material: Aluminum & Stainless Steel.
Motherboard Size: ITX to EATX.
Graphics Card Size: 9.8 inches with HDD tray installed, 14.9 without HDD tray.
Cooling: Both liquid & Air.
Air Cooler Size: 6.3 inches.
Liquid Cooler Size: Up to 360mm Radiator.
Front Fans: Up to 140mm 2x Fans.
Rear: 80mm 2x Fans.
PSU Size: 7.8 inches with HDD tray installed, 12.6 inches without HDD tray.
PCI-E: 7 Slots
Support: USB 3 and 3.1 (Type-C).
Price: Not confirmed yet.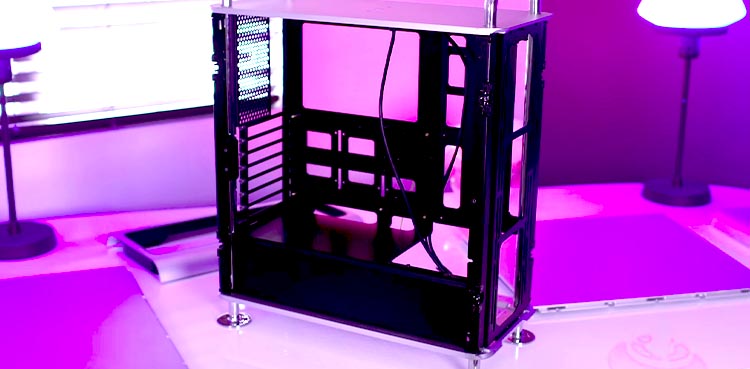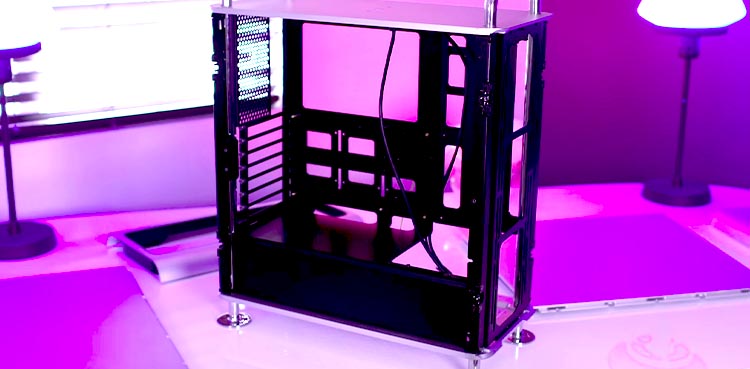 Read Also: Razer Blade Stealth 13 – 10th Gen Gaming Ultrabook
Well, specs seem to be great in terms of cooling and hardware support. As Dune Pro Pc Case is capable of holding every feature of adjusting the latest hardware inside it. This Pc Case can support RTX 2080ti GPU, unique cooling features liquid/Air, and a lot of fans option on front and rear.
If we talk about design, it may look simple without RGB and Glass Panel. But the first impression is still pretty challenging with its solid built. On the front side of the case, Dune Pro is having dots for improving the intake of fresh air which passes through hardware and exits from the rear side.
Dune equipped this Pro Case with 7 PCI slots, 3 HDD trays, and 5 SSD trays. There is an option for removing extra trays in order to get more interior space. While on top of the panel, there is an option for 2 USB 3.1 connectors. Storage related issues are not a part of the Dune Pro Pc Case.
You may like: Budget CPU Cooler – List of Top 3 Still Performing in 2019
Final Thoughts:
Final thoughts are limited so far until its official release and practical comparison with other reputable brands in the market. But chances are more obvious that this case will get a good position among the list of some tremendous and future proof chassis. Because of having a decent design, hardware support of any kind, countless slots, liquid, and air cooling features, etc. With respect to gaming perspective, RGB and Glass Panel matters a lot for many gamers while some percentage (%) of gamers don't give it much priority. They prefer other specs more than the outlook of the product. So this was some pre-gathered info that I tried to explain in this topic. I hope you people have understood the relevant points regarding this casing.
Dune Pro Pc Case will be available for pre-order at Kickstarter on 21 October 2019.
Read Also: Best Budget Gaming Keyboards 2019 – List of Top 5
Related: Samsung PlayGalaxy Link – Stream Pc Games on Mobile