How Foldable Devices are Different from One Another?
We all know that the foldable devices has always been an excitement for those who have an interest in evolving technology. Foldable devices have changed so much over the past few years. And yet there's always something new to see. Foldable PCs and smartphones seem to be the next big thing because of their innovative hinge mechanisms, highly flexible screens, and much more. With the typical foldable design of these devices, new mechanisms and features are also seen in the upcoming devices which are well, quite amusing.
Types of Foldable Devices
There are many types of foldable devices that are present in the market at the moment. These include horizontal and vertical foldable smartphones, folding screens and dual-screen phones, and foldable PCs. Other than these foldable designs, there is also a new concept of a rolling screen break cover that was never seen before.
You may like: Foldable iPhone – Apple files a Patent having folding display
It is quite sure that with time passing by, we'll see a lot more from these foldable devices, but here's how we differentiate the present foldables from one another.
Vertical and Horizontal Folds
While talking about the foldable devices, it is obvious that the biggest difference we see is the orientation of the fold. The first-ever type of fold that we ever saw in the smartphone market was with a vertical hinge type. They were the Huawei Mate X and the Samsung Galaxy Fold. Samsung Galaxy Fold has two displays. One is on the outside and the other is revealed when you open the phone up.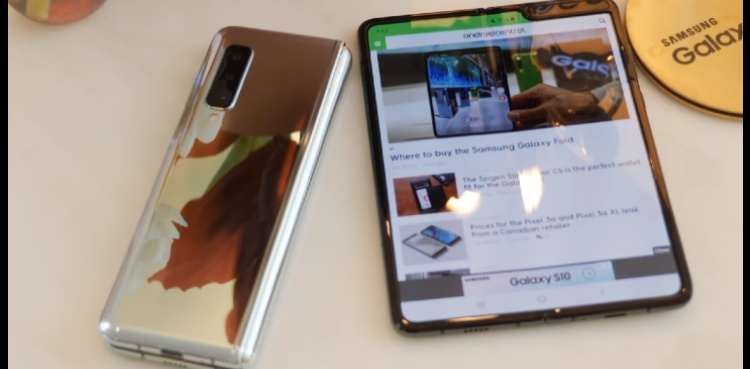 While the Huawei Mate X takes a step further using a backward-fold design. This design when the fold is closed keeps half of the display facing outward. But it turns into one giant display when the smartphone is opened up. The most visible advantage of a vertical fold is that you get a lot more real estate screen to work with. These vertical folds are excellent in the case of multitasking and watching videos on a large tablet-sized screen.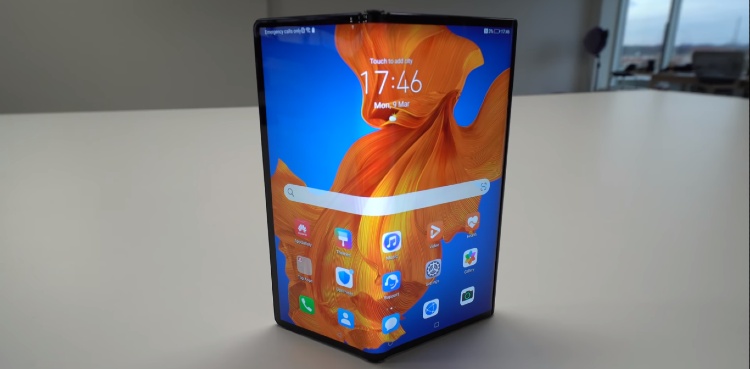 Now let's talk about the horizontal hinge of the foldable devices. Horizontal folds are a bit newer to the market, but we've seen them in older phones like the Motorola Razr. Samsung Galaxy Z Flip and Motorola Razr are two examples of the horizontal hinge folds. The design is such that it offers a much more classical smartphone look when it is unfolded. When folded, the smartphone turns into a compact device that easily fits into a pocket.
Pros and Cons of Vertical and Horizontal Foldable Devices
Both horizontal and vertical folds have their own advantages and disadvantages, The vertical folds are great when you like to have a tablet type of screen. But the disadvantage is that they have more damage risks in case if something gets inside the hinge. Especially, in Huawei Mate X where the screen is outside of the fold, it highly increases the risk of hardware damage. Also, you need to have quite a space as they hardly fit into a smaller space and they are bulky and large even when they are closed.
Read: Samsung Galaxy Fold 2 Is Rumored To Launch in Mid-2020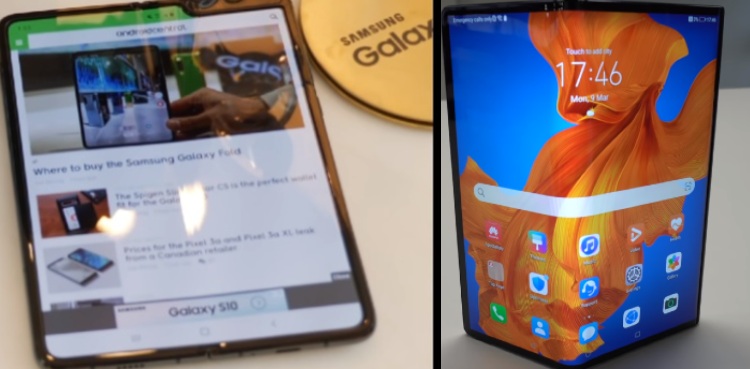 On the other hand, the Samsung Galaxy Z Flip and Motorola Razr that function just like typical smartphones as they sport the lowest learning curve. They are amazingly compact when folded that is why they easily slip into a pocket. Also, they are no heavier or bulkier than any other smartphone available in the market. The only drawback it has is that it seems quite like a typical smartphone, so you wouldn't just spend so much money to buy a thing that has nothing mesmerizing or new in it. Also, it doesn't offer a larger or wider screen that people mostly demand while buying a foldable smartphone.
Folding Screens and Dual Screens
The maximum of the foldable that we have seen use flexible screens either made of plastic or glass. But we now see many companies working on making two distinct screens. By comparing the two, the former design looks quite more innovative, but the latter one is also no less than that.
Folding screens are much more liked by the people as compared to the dual screens. It is so because you have one large screen which is better for watching movies and playing games. These folding flexible screens are made out of plastic, which means that they are much lighter than glass and are also break-proof.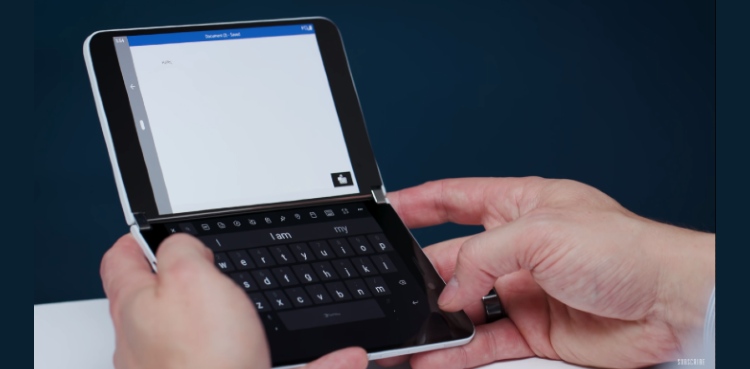 While talking about the pros of folding screens, they also do come with some cons. The biggest drawback folding screens have is their sky-touching price. The prices of these folding screens are quite high because of the complex screen tech they are built of. They also have much greater chances of software failure because of the design complexity.
Pros and Cons of Dual Screens
Now let's talk about foldable phones with dual screens. You may also name them foldable phones with two separate screens. Microsoft Surface Duo is an example of the dual-screen which will soon launch in the foldable device market. It seems to be less amusing than the typical foldable but it also has advantages of its own, This smartphone uses glass instead of plastic for its display, which has quite fewer chances of failure. Also, as it uses glass, it's quite cheaper than the other foldables.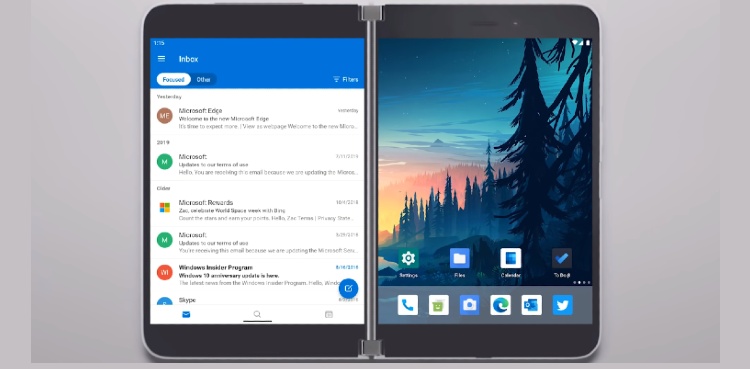 But a problem that we see with these dual-screen smartphones is that because of two distinct screens, it is impossible to watch a video or play a game on a single large screen. Also, the different Android and iOS coders have to code to their apps in order to take advantage of this new dual-screen design. Well, that as I see seems to be quite a difficult task.
Last type of Foldable Devices -Foldable PCs
Till now we were talking about foldable phones, but PC manufacturers have also started to work on foldable screens as well. Well, it won't be wrong if we already say laptops as foldable PCs. But now, PC companies are working on folding and dual-screen PCs.
Microsoft Surface Neo, which is scheduled to be released by the end of 2020 has two distinct displays similar to the Surface Duo. Microsoft has replaced the typical keyboard setting of the laptop with a secondary screen. With this type of laptop design, the screen space will become larger than we usually get.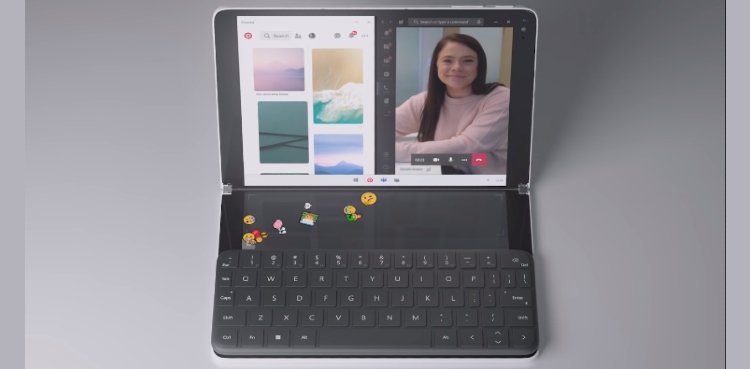 In comparison to the Microsoft Surface Neo, Lenovo has come up with a ThinkPad X1 Fold. This foldable PC will be available by the end of 2020. It is a kind of foldable PC for when it is folded, it looks like a book. And when it is opened, it looks like one large screen which looks similar to a typical laptop.
Pros and Cons of Foldable PCs
As we have talked about the pros and cons of the previous foldable, we will discuss that here too. We already know that the advantage of the foldable PC is that you get a lot of large screen to work with. You can easily watch videos and enjoy playing games on a single large screen. But if you want the typical keyboard setting with it, you just have to simply connect a Bluetooth keyboard. And you'll get a traditional desktop workplace as you needed.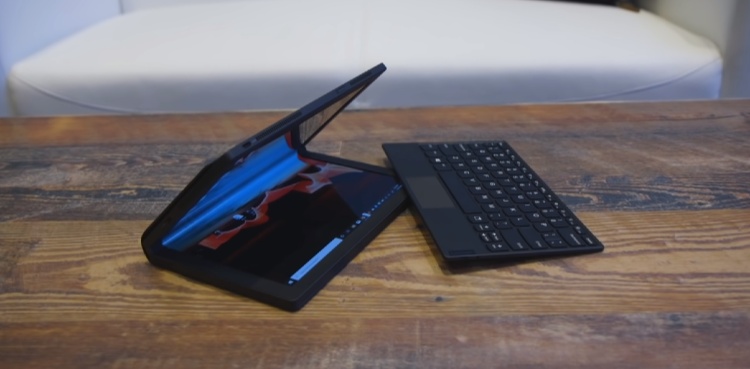 Also read: Intel Horseshoe Bend – A Foldable PC with OLED Display
Now talking about the cons of the foldable PCs. It is unsuitable for laptop users to type on a virtual keyboard using the screen space at the bottom of both the discussed devices. To overcome this situation, both Lenovo and Microsoft have introduced keyboards, that gives you a better typing experience.
Conclusion
As a conclusion, smartphones and PC makers are just on their first step to manufacture foldable devices. With time, it can be thought that more long-lasting and effective designs may appear. Till then, we will just enjoy the current foldables that are present in the market.
Via: AndroidCentral